Samsung NX300 hands-on: 3D mirrorless top-tier action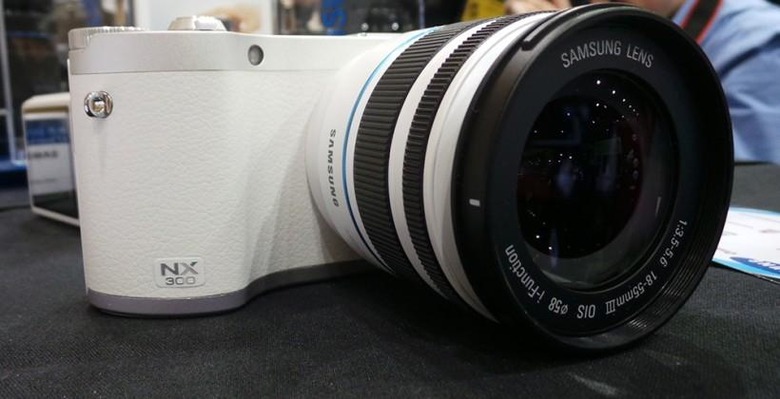 This beast we're looking at right here is the Samsung NX300, just announced this week as the company's hero 3D-capable mirrorless camera – and it looks just as nice as it appears to work. What we've got here is not a SMART CAMERA, not a Android camera like the GALAXY Camera, but a full-on flagship made to be your professional digital top-notch hero for every single 3D photo you shoot from now on – and it feels just about as high quality as it gets, 20.3 MP APS-C and all.
The NX300 is Samsung's replacement for the NX210, bringing this beastly 20.3 MP APS-C CMOS sensor to replace that last-generation machine along with a set of features that are not to be missed. You'll be getting a full-on 3.31-inch AMOLED touch display, 1080p video shooting abilities at 60 frames per second, and of course a massive ISO range of 100 to 25600. You can take burst shots at 8.6 photos per second too – snap em up!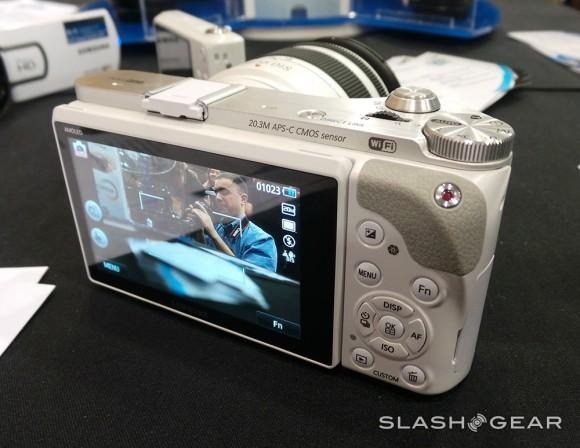 The maximum shutter speed on this next-generation camera is an undeniable 1/6000th of a second, meaning you'll be able to capture a lion leaping in for the kill on your favorite zebra this summer season without a hassle. This this device isn't technically part of the same push for Samsung's SMART CAMERA lineup, you'll still be rolling out with built-in dual-band wi-fi and you'll have the ability to connect to the device with your smartphone, too. The NX300 is part of Samsung's line of devices that have their own Android and iOS app to rock and roll remotely – upload at will and use a remote viewfinder as well!
Have a peek at the Samsung tag to see what else Samsung has presented this week and check out the full details of the company's excellent offering for web-ready cameras for 2013. Also be sure to jump in on our CES 2013 hub to see all of our hands-on action and up to the minute updates all week long!