Samsung doesn't just have smartphones and televisions in its repertoire. The company just unveiled its new NX300 mirrorless camera, and it claims it has the fastest autofocus system of any camera. The new NX300 doesn't come with Android on board like the Galaxy Camera, but this 20.3 MP APS-C camera is the company's new flagship mirrorless model.
The NX300 replaces the NX210, and other than the 20.3 MP APS-C CMOS sensor, there's a 3.31-inch AMOLED touch display, and it can shoot 1080p video at up to 60 frames per second, as well as taking up to 8.6 shots per second in burst mode. There's also an ISO range of 100 to 25600, and a maximum shutter speed of 1/6000th of a second.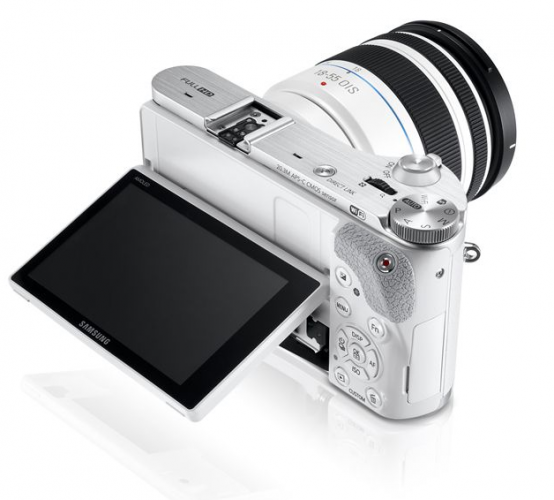 While the NX300 doesn't have an Android OS (like other NX-series cameras), it does have built-in dual-band WiFi, and an accompanying Android and iOS app will allow users to connect their smartphone via WiFi to the NX300 and instantly upload photos and video to the web, and can even use the smartphone as a remote viewfinder for the camera.
The NX300 is slated to cost $750 with a 20-50mm kits lens and a copy of Adobe Lightroom, while the 2D/3D lens will set you back $499.99. You'll also get your pick in either black or white when the camera eventually releases this March. The new camera is certainly priced competitively, so we don't think Samsung will have a problem selling these things.