Samsung NX20, NX210 and NX1000 WiFi cameras outed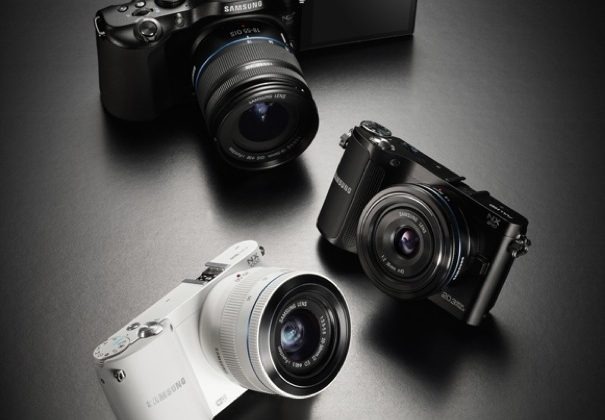 Samsung has revealed three new WiFi-enabled digital cameras, the NX20, NX210 and NX1000, with 20.3-megapixel APS-C CMOS sensors and the ability to wirelessly transfer images to computers, social networks and the cloud. The new mirrorless NX trio record Full HD 1080p H.264 video along with stills at ISO 100 to 12,800, with ten integrated Smart Filters and added Selective Colour function that basically bakes Instagram into your digicam.
The NX20 has DSLR-styling and pairs it with an SVGA-resolution electronic viewfinder and a 3.0-inch Clear AMOLED swivel display. The NX210 has a 3.0-inch VGA AMOLED display, while the NX1000 is the cheapest model, with a smaller design and a host of quick-start auto features intended to get beginners up and running. All three use Samsung's i-Function 2.0 lens system.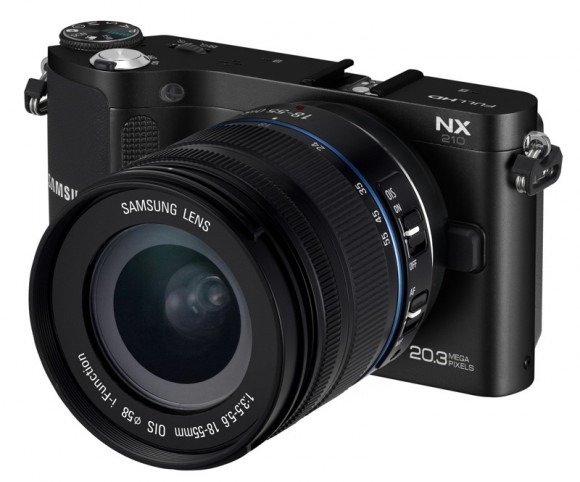 Samsung developed the 20.3-megapixel sensor itself, and is particularly proud of what it says is "outstanding accuracy in color and reduced noise levels." There's also a high-speed shutter, with the NX20 managing a shutter speed of 1/8000 sec, and 8fps burst mode. Video audio is recorded in stereo.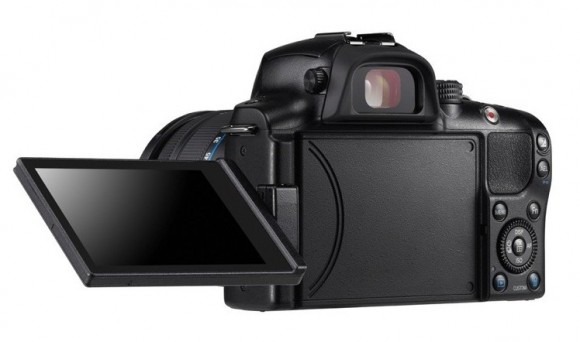 As for the WiFi, that can be used to send individual photos or video clips to Facebook or other social networks, via email directly from the camera, or shared with a nearby Samsung smartphone or tablet via Mobile Link. There's also smart TV support, with TV Link, for wirelessly displaying galleries on a bigger screen. Meanwhile, the WiFi is also used to backup shots to a choice of two difference cloud services, either manually or automatically, freeing up space on the cameras themselves.
The Samsung NX2 is priced at $1,099/£899, while the NX210 will be $899/£749 with an 18-55mm lens. The NX1000 will be £599 with a 20-50mm lens.