Samsung Notebook Odyssey Z is the gaming laptop we never expected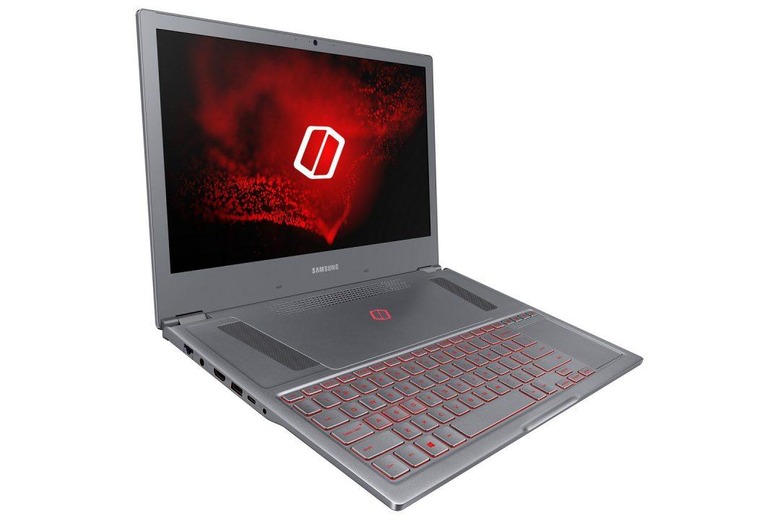 As you'd expect, Intel's reveal of its new 8th-generation Core processors was accompanied by the announcement of plenty of new notebooks that will leverage these CPUs. One such note is the Samsung Notebook Odyssey Z, a computer with a serious name and an even more serious design. While the Odyssey Z won't use Intel's top-of-the-line Core i9, you'll still be getting a six-core CPU with this machine.
The first thing you'll almost certainly notice is the design of the Odyssey Z. As notebooks go, this is certainly a loud one, and in its quest to make the Odyssey Z stand out from the crowd, Samsung has opted for a generous use of texture. Oddly enough, Samsung doesn't mention to notebook's aesthetic design once in today announcement, choosing instead to focus on how its internal structure will keep things cool as you game.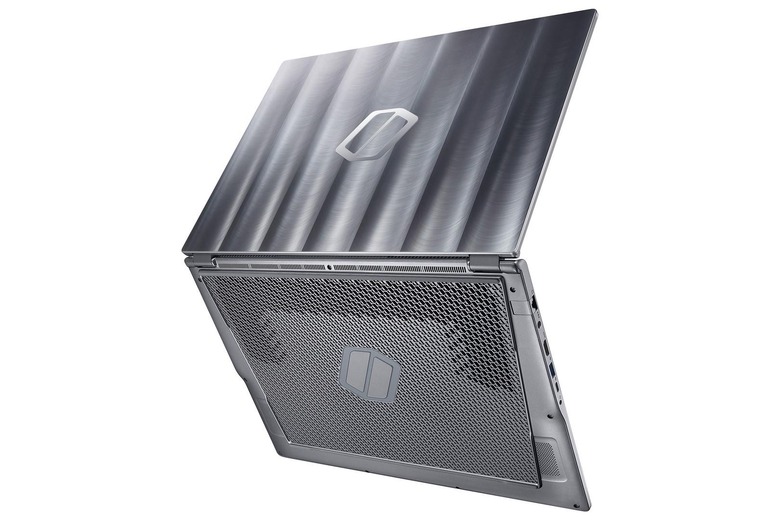 Samsung's Z AeroFlow Cooling System is responsible for making sure that your Odyssey Z doesn't overheat as you're playing graphics-intensive games – a major concern in gaming notebooks. There are three components to the cooling system, all of them with equally flashy names: the Dynamic Spread Vapor Chamber, which manages heat across both the CPU and the GPU; Z AeroFlow Cooling Design, which attempts to surround hot components with cold air while pushing hot air out through the vents; and the two Z Blade Blowers, which aid the other two components in expelling warm air while keeping your lap cool.
From a specifications standpoint, we see mostly what we would expect out a gaming notebook. One of the biggest draws will be a 8th-gen, six-core Intel Core i7 processor, which has been paired with 16GB of DDR4 RAM. Graphics processing will be handled by a 6GB NVIDIA GeForce GTX 1060, and while that isn't a top-tier GPU by any metric, it should still offer respectable performance, especially in a notebook.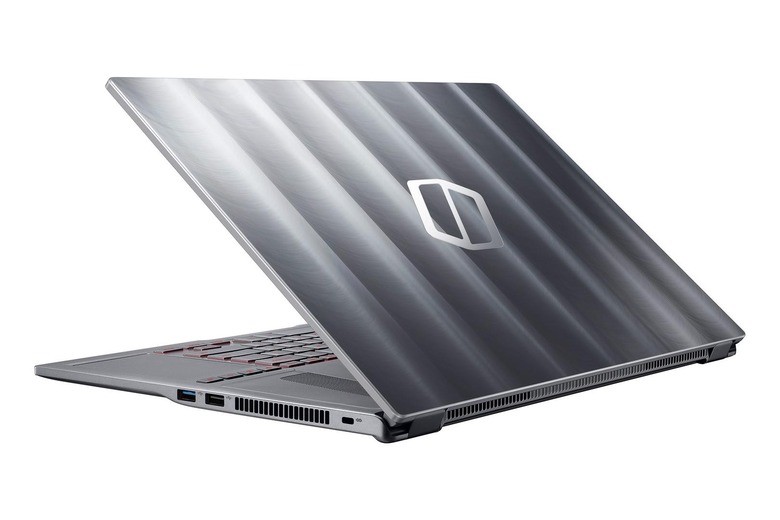 At the very least, it should offer more than enough power to run most games at 60 frames per second on the Odyssey Z's 15.6-inch 1080p display. Storage options top out at 1TB SSD (though we can probably expect that model to be pretty expensive), and Samsung has given proper attention to the keyboard as well, outfitting it with Crater keycaps that promise "enhanced precision and comfort."
So, this is definitely a notebook aimed at gamers, but the six-core i7 might also make this a good choice for those who need a powerful notebook for things like video editing and rendering. The Samsung Notebook Odyssey Z is actually arriving in Korea and Canada first, where it will launch later this month. We won't see it arrive in the US until Q3 2018, at a price point that has yet to be announced.