Samsung Note 4, Note Edge and Gear VR US carriers detailed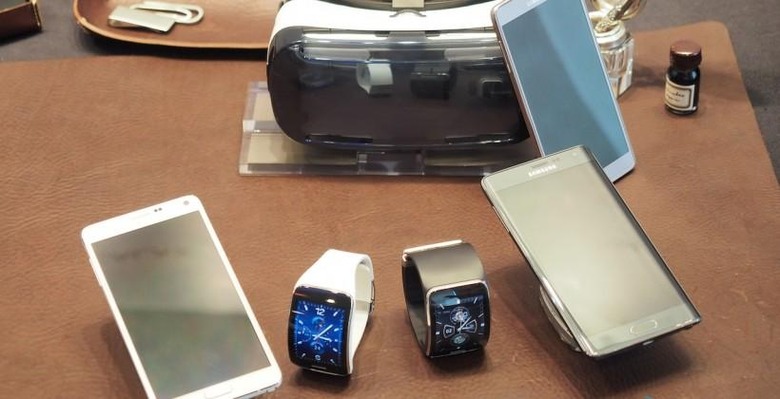 Samsung's new Galaxy Note 4 will head to AT&T, Verizon, T-Mobile, US Cellular, and Sprint in October, the company has confirmed, the Quad HD phablet announced at IFA 2014 today. Meanwhile, the Galaxy Note Edge is expected to arrive later this fall.
What we don't know at this stage is pricing. The Galaxy Note 3 launched at $299.99 with a new, two-year agreement last year, so it looks likely that Samsung's phablet will come in at the same, however.
Samsung Galaxy Note 4 hands-on:
As for the Galaxy Note Edge, the curved Super AMOLED smartphone – which otherwise shares the same specifications as the Note 4 – will be offered on AT&T, Verizon, T-Mobile, and Sprint, though not US Cellular.
The Note Edge's pricing is also unclear, though by the fact that it's launching alongside the Note 4 (rather than Samsung using the curved OLED technology on its regular Note) might suggest that it's going to be a premium product and perhaps even in limited supply.
The Samsung Galaxy Round, for instance, was a limited run of highly-priced curved phones.
Samsung Galaxy Edge hands-on:
Alongside the Note 4 and Note Edge, both the Gear VR headset and the Gear Circle Bluetooth neckband will hit stores this fall. It'll be offered via various carriers as well as regular retail channels, Samsung says.
Again, no pricing at this stage.