Samsung NC20 gets March 16th US release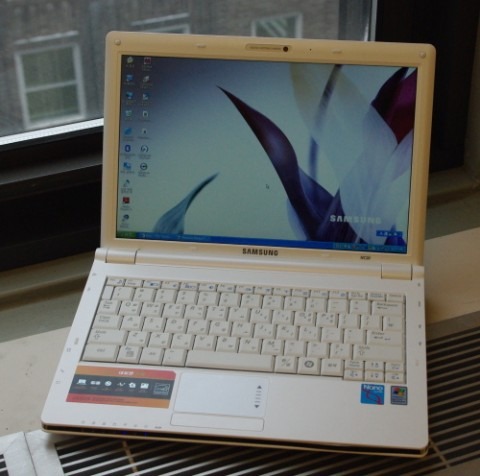 Samsung's NC20 was officially announced last week, and the VIA Nano-based netbook has already landed – albeit in Korean rather than US form – on LaptopMag's test bench.  With a 12-inch display it's sitting squarely at what some would consider the netbook/ultraportable crossover point, which gives the Nano CPU plenty to live up to.
Initial hands-on feedback suggests the keyboard is improved – by virtue of the extra space over the esteemed NC10 – but the single-bar mouse button is still frustrating.  Benchmarks aren't available yet, but the NC20 will happily play a 720p high-definition video while simultaneously being used to browse online.  Of course the test will be 1080p playback, which VIA have been optimistic about and Intel's GN40 rival graphics chipset struggled with.
According to LaptopMag, the Samsung NC20 will hit the US on March 16th, and will initially be sold exclusively through retailer Newegg.com.  No specific pricing for the netbook has been revealed – though it retails at the equivalent of $478 in the UK – but we do know it's the 5,900mAh battery, black version.