Samsung NB30 Touch gets reviewed: decent multitouch but dim display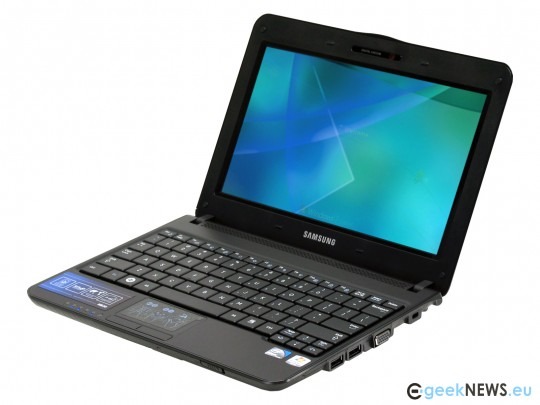 Having been officially launched earlier this week, Samsung's NB30 Touch netbook has already turned up for review on at least one German desk.  GeekNews have been putting the 10.1-inch touchscreen ultraportable through its paces, and – despite it being a pre-production unit that they're looking at – they've come away impressed.
The matte display and decent multitouch responsiveness both earn the NB30 Touch high marks, and they seem content with the processing grunt of the Atom N450 CPU.  Considering we had some performance issues with the better-specified Lenovo IdeaPad S10-3t, that's good news.
In fact the only real downers are the low screen brightness and the lackluster trackpad buttons, so this probably isn't a machine to try to work outdoors with.  Whether it's worth a roughly $160 premium (based on the European prices) over the non-touchscreen NB30 remains to be seen, especially since it lacks a swivel-hinge.
[Thanks Peter!]