Samsung Music Hub pricing takes stab at iTunes and Google

It's time for the real life launch of Samsung's own Music Hub, a streaming music application and service the software and hardware manufacturers hope will give them an edge against Apple's iTunes in the cloud and Google Music. It's not going to be easy contending with what Google has: a completely free service with connection to the Google Play store that users already use, and it's certainly going to be a challenge taking on the iPhone solution since the apps are both OS-exclusive. But what we've got here is a tried and true service that already exists in Europe – so why not make it a reality in the USA as well?
There are two pricing structures for Samsung's Music Hub, the first of which is, indeed, completely free. This service gives you access to songs via the 7digital catalog of tunes where you can purchase and download at will. When you download music from that store, you've got it available to you on whichever device you're running Samsung's Music Hub on. There's a mobile app as well as a web-based music player that you can access from any computer.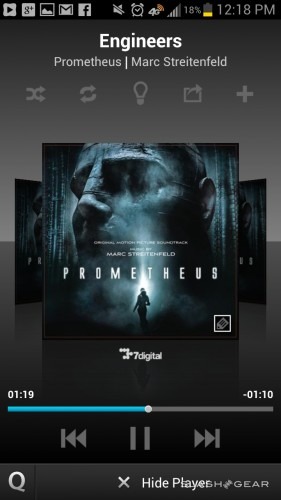 The Music Hub Premium price is $9.99 USD per month and gives you several more perks than the free service offers. This Premium account gives you the same access to 7digital's music catalog for download and purchase, but you've also got customized recommendations based on your listening habits as well as personal and custom radio. Perhaps the most important part of this pay service is your Scan & Match Cloud Locker. You can upload music (up to 100GB of it) to your Samsung Music Hub account and stream it wherever you have the app or a web browser – but with matching technology, you've got the real contender for Apple's iTunes Match program.

Samsung utilizes scan-and-match technology to allow you to not take away from your 100GB storage limit at all, just so long as your uploaded songs match ones they've got in their own library. That means that you can then upload 100GB of just rarities and oddball music if you like!
Then there's the big offer: Samsung Galaxy S III users signing up for the USA version of the Music Hub for the first time will get a free 30-day trial of Premium as well as a free album. This free album will be instantly available to new users, ready to stream on command.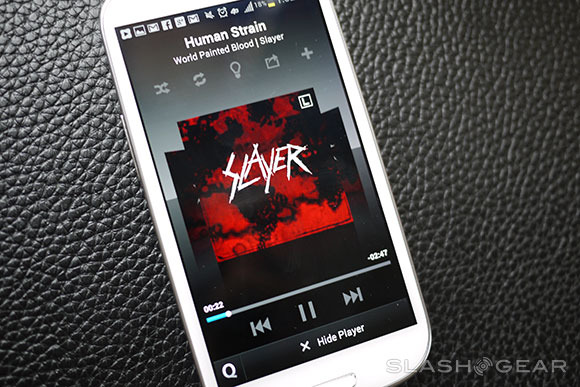 Be sure to check out our own first hands-on with the Music Hub as it was revealed for the USA earlier this month. Download the Music Hub on your Samsung device immediately as well, and if you're a Samsung Galaxy S III user, get that free Premium for a month immediately!