Samsung Muse up for sale in USA: Galaxy's most miniature music player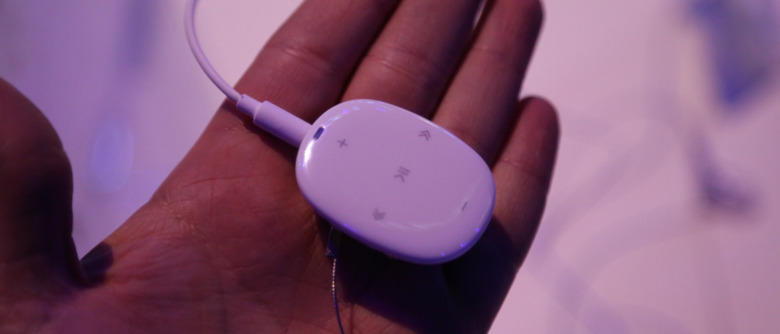 The device known over the ocean as the Samsung Pebble has been released in the USA this week as the Samsung Muse, bringing with it Samsung's clearest answer yet to the Apple iPod. This little device is made to be a companion for the Samsung Galaxy smartphone line and is compatible with essentially every model that's come out in the past two years, Galaxy S II, III, Note, Note II, and more. What the Muse represents is the slightly more miniature and more mobile version of the music you already work with on your Galaxy smartphone – for runners, first and foremost.
This device hooks up with your Samsung Galaxy device and keeps your tunes to itself so you can leave the smartphone at home. Three music services that are compatible with this device right out of the box are iTunes, Google Music, and Amazon MP3. Of course you can also load up your MP3s you've ripped from your CDs just as easily, all of this done with the "Muse Sync" app also available for download from the Google Play store this week.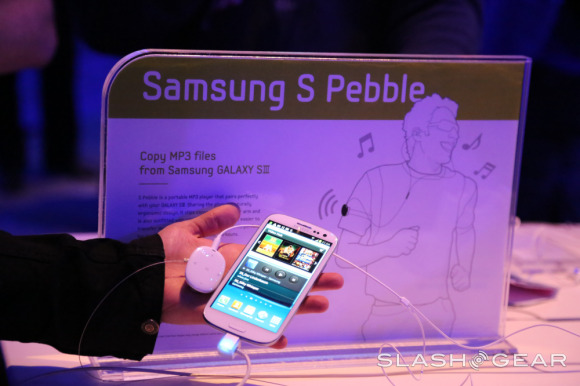 The Samsung Muse comes in Blue at the moment, the surface and the color matching up with the Cobalt Blue Samsung devices that've been released throughout this past year. You've got 4GB of storage inside this little unit, and each of the control buttons are touch-sensitive, this meaning you can activate them with a tap rather than a hard push. Interestingly you do not connect to this device directly with a microUSB cord to sync and charge it up, you use one of the package's included adapters that connect through the 3.5mm headphone jack.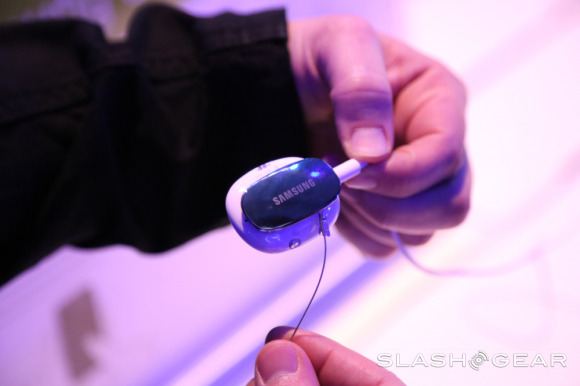 You get one 3.5mm-Micro USB Adapter, a 3.5mm-USB Adapter, and a lovely EHS61 Stereo Headset (earbuds) with the package. Have a peek at our hands-on with this device from earlier this year to see what you're in for and pick one up for a mere $49.99 USD from Samsung starting this week. See Samsung's full compatibility list for this device as far as Samsung Galaxy smartphones go right this minute and make sure you're hooked up for the holidays!