Samsung Moment first-impressions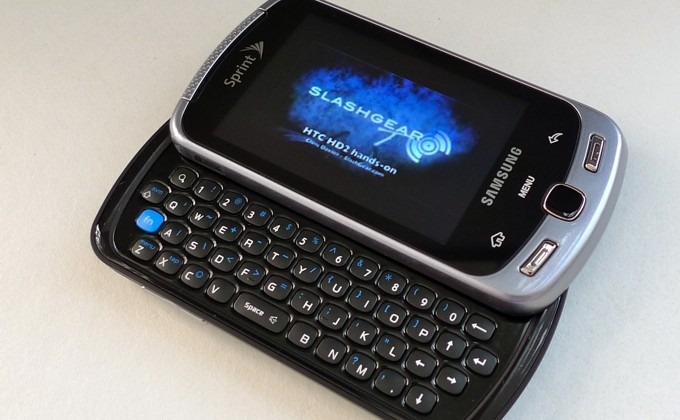 It's not the first time we've played with the Samsung Moment, but today we've had the chance to take Sprint's newest smartphone away and unbox it.  The Moment is the carrier's second Android handset (after the non-QWERTY HTC Hero), packing a slide-out keyboard, 3.2-inch AMOLED touchscreen and both EVDO Rev.A and WiFi b/g.  Check out our hands-on gallery, unboxing video and some first-impressions of the Samsung Moment after the cut.
Like the Motorola CLIQ, the Moment is taking on the mid-range of Android devices. Unlike the CLIQ, however, Samsung have done little to the core OS; there's no intelligent social media integration like MOTOBLUR, or UI streamlining like HTC Sense.  The end result is a somewhat bare feeling, and we miss the well-designed widgets of the rival platforms.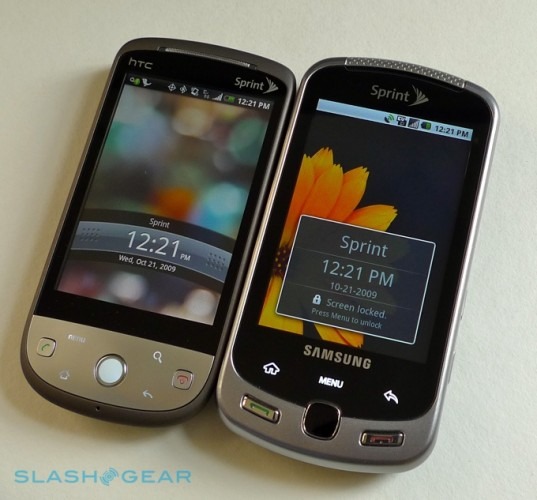 What's proving more successful is the QWERTY keyboard, which has a better – offset – layout than the CLIQ's and a key-feel that, while initially coming across as on the snappy side, has led to accurate text entry.  We'll be testing this out more over the next few days to see just how fast we can get.  As for the display, while it may not be stuffed with widgets it is bright, crisp and as vivid as we've come to expect from AMOLED panels, and the resistive capacitive touchscreen has proved accurate in our short play so far.
Samsung Moment Screen test (capacitive or resistive?) Samsung PR says resistive but in our test, a stylus doesn't work on it. As a result, Samsung PR had misinformed us – nonetheless I stand corrected.
[vms 265b790965a275b53ae5]
The Samsung Moment will go on sale generally come November 1st, priced at $179.99 after a $100 mail-in rebate and $50 instant savings, and with a new, two-year contract.  We'll have the full SlashGear review very soon!