Samsung model risks tornado to show new YEPP DAP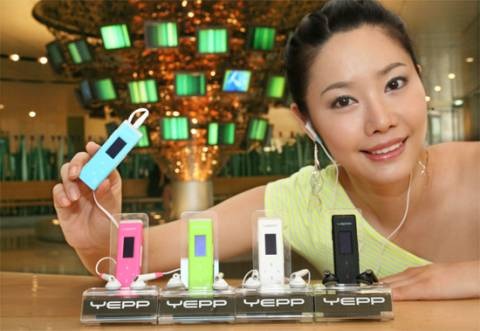 Oh for the love of Mossberg, turn around lovely Samsung lady!  Distracted you might be by the latest addition to the company's YEPP range, but there's an evil-looking television-twister roaring up behind you!  If only she didn't have the headphones of her YP-U3 DAP rammed so firmly in her ears, she'd know that the entire display of 1, 2 and 4GB mp3 players were about to be destroyed.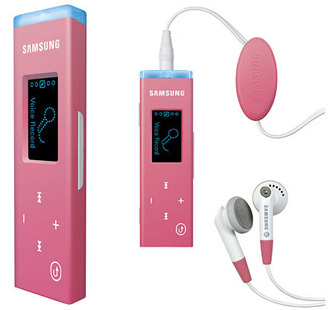 Before that happens, she'd probably want me to tell you that the gum-packet-like U3 plugs directly into your USB port to load up on choons, playing for fifteen hours before needing a recharge and all the time showing a dinky version of Samsung's standard DAP menu on a four-line OLED display.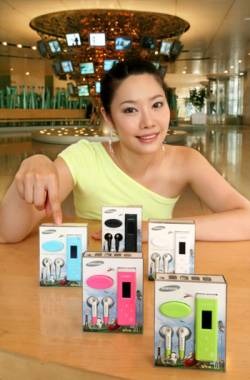 Available soon in blue, green, white, black and a particularly pepto-bismol shade of pink, the 4GB model will cost around $150.
Samsung [via The Boy Genius Report]