Samsung Members app tries to make customer service easier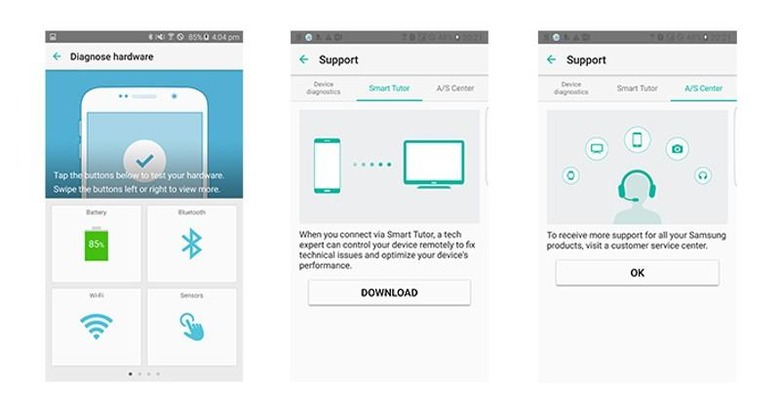 We may receive a commission on purchases made from links.
Smartphones, for all their beauty, belie a complexity that sometimes confounds even more seasoned smartphone users. For all the power and features they offer, Samsung's Galaxy Android devices are perhaps also known for that kind of complexity. When Google search is no longer enough, and your closest tech-savvy friend is unreachable, Samsung is offering a new Members app that tries to connect you with the right answers or the right person, depending on your particular problem with your Samsung Galaxy device.
The Samsung Members may perhaps be a bit of a misnomer as it seems to imply an exclusive membership privilege. Quite the opposite, the app tries to make it easier for any Galaxy device owner to find help in the mode that they prefer.
Consider yourself more of a self-help problem solver? The app has dozens of FAQs available to sift through. And when that fails, you can even ask a one-on-one question for a "Galaxy Expert" to answer. Prefer a more hands-on approach? You can get in touch with a live customer service representative who can guide you through step by step troubleshooting. And if that also fails, the agents can take control of your device remotely. With your permission, of course.
The app also offers ways for users themselves to speak, with Feedback options for reporting errors and even suspicious activities. A community section also gives them the chance to interact with other Galaxy users, share tips and maybe even complaints. There's even a Suggestions area where they can, well, suggest ideas to Samsung. No promises of those getting accepted, of course.
True to its name, however, Samsung Members does have a portion dedicated to for rewards programs in selected countries. This mimics the Galaxy Life app that is still also available in some markets.
If all these sound familiar, that's because Samsung just recently announced an identical app called Samsung+. Both come pre-installed on the Galaxy S7 and Galaxy S7 edge but it seems that the Samsung Members app is aimed at emerging markets like China, Spain, Russia, Brazil and the UAE.
SOURCE: Samsung