Samsung may resurrect the Note 7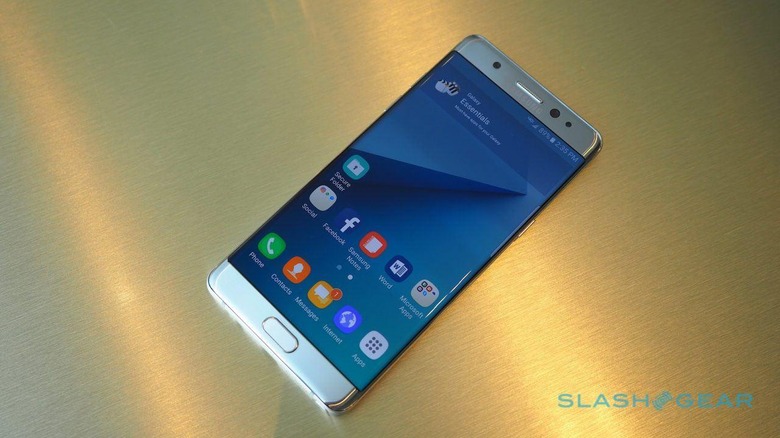 Samsung's Galaxy Note 7 blunder is still fresh in everyone's minds, but the beleaguered handset may not be well and truly dead. New reports coming out of Korea indicate that Samsung may look to offer refurbished Galaxy Note 7s later this year after fixing the battery problem that caused them to catch fire the first time around. If true, we could get an official announcement from Samsung as early as June.
According to Korean site Hankyung, Samsung is in the process of replacing defective Galaxy Note 7 batteries for the purpose of reselling them as refurbished devices in certain markets. This time, Samsung will include a smaller battery – 3,000 or 3,200 mAh instead of the 3,500 mAh battery the Note 7 originally shipped with. This, of course, means decreased battery life but hopefully a safer phone.
With millions of used and new Note 7s on hand that are currently worthless, this rumor makes some degree of sense. Samsung needs to figure out a way to recycle all of these parts in an environmentally friendly way, and refurbishing the affected handsets would help significantly in that regard. Still, consumers might be hesitant to pick up a refurbished Note 7 after all of the bad press the phone received last year.
In speaking to News Post, a Samsung representative denied these rumors, saying that the company is currently focusing on the incoming Galaxy S8. Obviously, if Samsung is plotting something with all of these leftover Note 7s, it'll probably tiptoe around the issue until it's ready to make an official confirmation. Hankyung says that confirmation could be coming in June, with refurbished Note 7s going up for sale in some regions (News Post specifically mentions Vietnam) on July 20.
Time will tell, but it may be best for Samsung just to leave the Galaxy Note 7 in the past and look to the future instead. After two separate recalls, it's going to be very difficult to restore consumer trust in the Note 7, so taking the loss and pushing the Galaxy S8 might be the better plan. What do you think – would you buy a refurbished Note 7 if Samsung released them in your region? Head down to the comments section and let us know!
SOURCE: Hankyung