Samsung LD220G and LD190N seamless laptop displays make it out of Korea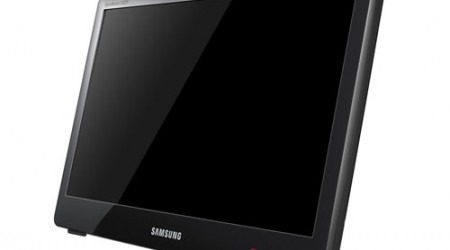 Back in February, the Samsung LD220 and LD190 laptop monitors tipped up for launch in Korea. We wondered at the time if they would ever come to the US. Today Samsung has announced that the LD220G and LD190N laptop companion LCDs are being released in the US. The devices are now available at all leading Samsung retailers.
The LD220G will sell for $249.99 and the LD190N will cost $149.99. The screens look more like digital photo frames that traditional laptop monitors to me. The LD190N connects to a PC via a normal VGA cable while the 220G is a USB connecting display. The 220G also has a built-in USB hub for attaching additional monitors and other peripherals.
The22-inch 220G has a resolution of 1920 x 1080 and the 19-inch 190D resolution is 1360 x 768. Both monitors have a brightness of 250 cd/m2 and a dynamic contrast ratio of 20000:1. The screens also share the same 5ms response time.