Samsung launches two new colors for Galaxy S6 and S6 Edge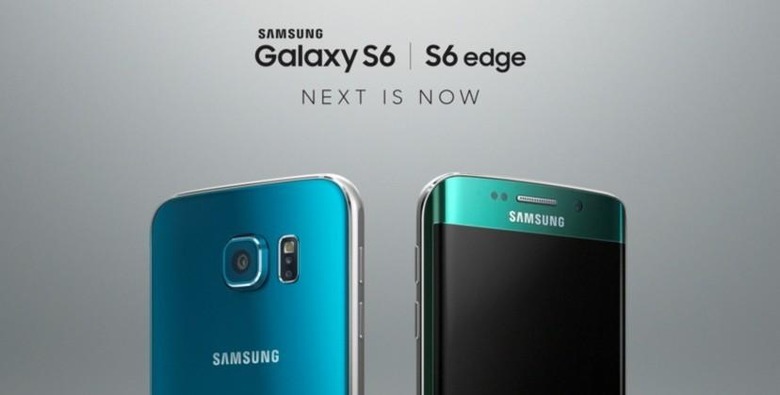 Samsung is making their flagship Galaxy S6 and S6 Edge even more appealing by adding fun, new colored handsets into the mix. Now, you can get the S6 in Blue Topaz and the S6 Edge in Green Emerald. These jewel-toned shades arrive, joining the original Black Sapphire, White Pearl, and Gold Platinum versions. It looks like Samsung is taking a cue from color experts, Pantone, who opened their Spring 2015 color trend forecast with four shades of blue and green, similar to Samsung's Blue Topaz and Green Emerald.
Samsung uses lifestyle psychologist Donna Dawson to explain the theories behind each color choice. "People who opt for Samsung's Blue Topaz Galaxy S6 are likely to be more self-confident, fastidious, discriminating, sensitive, exacting, and intuitive." Those drawn to Samsung's Green Emerald, "tend to be balanced, loyal, hard-working, honest, benevolent and concerned for others, according to Dawson.
Personally, I think there is a flaw in the logic behind Samsung's color psychology: Customers aren't going to be choosing between the two shades. They will be choosing between two handset models, dictating which shade of blue or green they will buy. Each new shade is only available for a specific model. Samsung isn't making a Blue Topaz S6 Edge; likewise a Green Emerald S6 is off the table. When consumers choose a phone, they are likely to look at the color secondary to the actual phone specs.
Maybe the real questions is: will users forgo the curved glass on the S6 Edge because they prefer blue over green? Either way, the new colors are a bright new addition that could sway any holdouts who haven't adopted Samsung's new flagship yet.
Source: Samsung Tomorrow