Samsung JS7000 Smart 4K TV tries not to break your wallet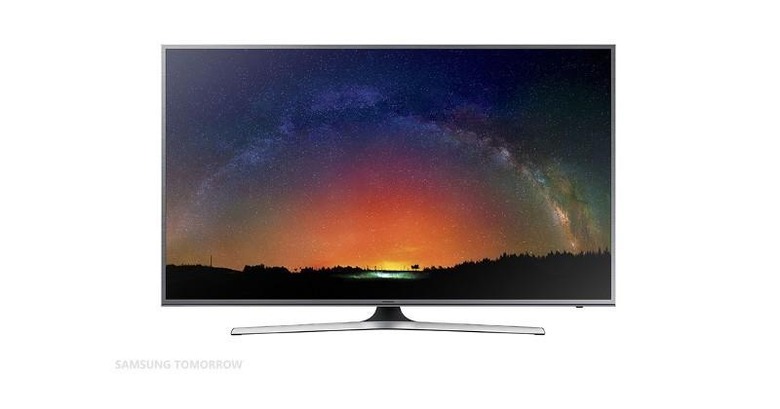 In addition to curved panels, TV makers are vigorously pushing the idea of Smart TVs to consumers, powered by platforms that turn otherwise single purpose displays into a one stop shop for all your entertainment needs. Usually coming with 4K UHD resolutions, these modern TVs are sadly barely within reach because of their often prohibitive prices. Samsung is aiming to change that with the JS7000. Dubbing it as a Smart UHD TV for the masses, it offers everything you'd see in higher end models, but with a lower price tag. And without the curves.
4K resolutions, four times the number of pixels on a Full HD panel, is becoming the norm nowadays on new higher end models, even while 4K content is just slowly catching up in terms of availability. At this point in time, hearing new TVs bearing Ultra HD resolutions are somewhat no longer novel. But one that claims to be affordable definitely is.
On the other hand, smart TVs are a relatively newer development. This breed of entertainment devices add more capabilities to the usual broadcast or cable content of regular TVs, like streaming, apps, and more. In Samsung's case, it has banked on the Tizen OS to deliver all of these. The selection of apps might be a tad smaller than, say, Android TV, but you'll find most of the basic functionality present, like ConnectShare Movie that lets you plug in USB devices and play content from there.
One interesting feature Samsung takes note of is Screen Mirroring which lets users show what's on their phone or tablet on the bigger. This would be akin to what Google Cast on the Chromecast and Android TV is capable of, though limited to simply mirroring the display instead of streaming content independently. Samsung also mentions that it only works with compatible devices but hasn't released a list of those devices yet.
Amusingly, Samsung leaves out the one detail that supposedly makes this Smart UHD (SUHD) TV interesting: the price tag. For now, the manufacturer expects us to take its word for it that the price is "competitive". The JS7000 comes in three sizes of 50, 55, and 60 inches. No availability date has been released yet.
SOURCE: Samsung