Samsung is pushing Notification Ads to users, too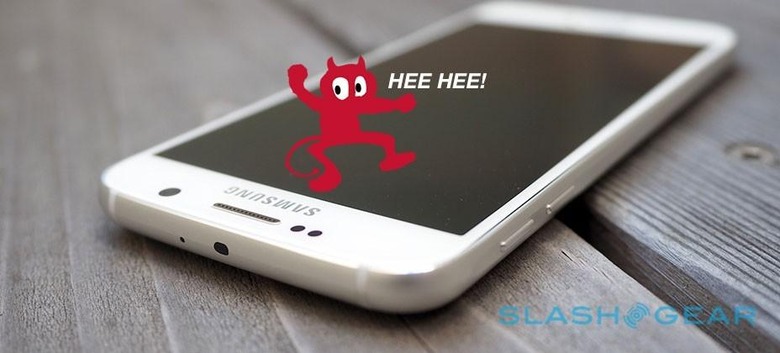 Earlier this year it became apparent that HTC was releasing ads disguised as notifications to users – now Samsung may be on the same path. What we're seeing here is a set of notifications that'll pop up in the pull-down notifications and settings menu on an Android device – newer Samsung devices, in this case – that'll link to a Samsung webpage where the items advertised are for sale. Examples here include a Galaxy S6 edge+ ad and a Peel Remote ad – which is slightly separate.
The Peel Smart Remote app is part of Samsung's Android app collection, working with your smartphone's IR-blaster to control your television set. Inside you'll find TV listings and suggestions for shows and movies to watch.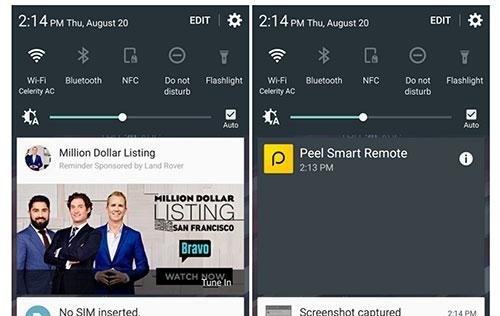 The advertisement example you see here comes from Android Police, where they suggest that this "reminder sponsored by Land Rover" just bumps you into the Peel app where you can then set a reminder to watch the show advertised.
The Galaxy S6 edge+ advertisement captured in Germany, on the other hand, appears to come from Samsung Push Service, and links to Samsung's German Galaxy S6 edge+ listing site. It's just a straight-up ad.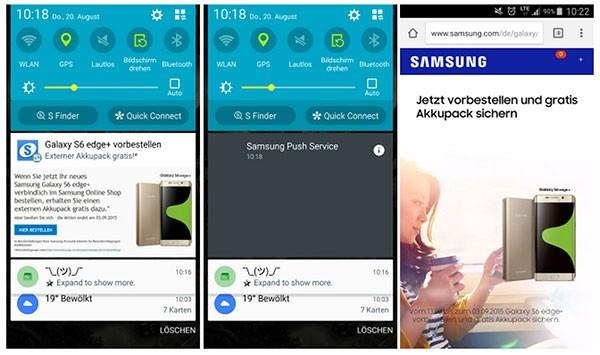 In a separate incident with HTC, HTC's pushes came from Sense Home notifications, the HTC equivalent of what Samsung is showing popping up above. It could be that these are both the same sort of deal, and not exactly illegal in any way at all.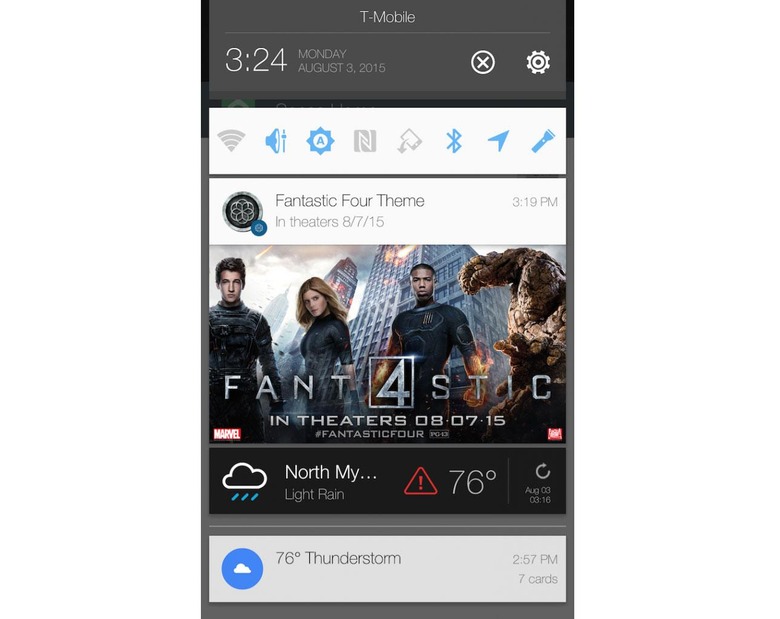 Could it be that simple?
Could it be that advertisements in smartphones in notification windows have always been available to manufacturers, and they've just now decided to take advantage of that fact?
We shall see!