Samsung investigating burning Galaxy S III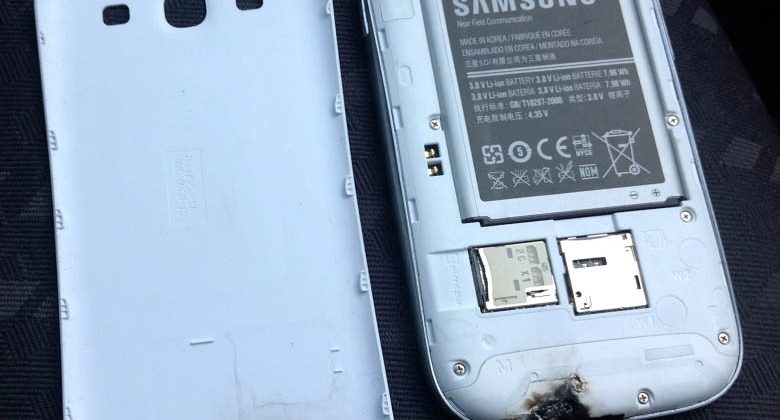 Samsung is investigating a Galaxy S III handset that apparently burst into flames and partially melted, recalling the apparently faulty phone for testing. The Galaxy S III shows significant charring along its bottom edge, along with damage to the polycarbonate back cover, and sparked while in a car mount according to the Dublin owner of the phone ; Samsung subsequently confirmed on its official blog that it would be looking into the accident.
"There have been recent online posts displaying pictures of a Samsung GALAXY SIII that appears to have heat-related damage at the bottom of the device. Samsung is aware of this issue and will begin investigating as soon as we receive the specific product in question" the company wrote in a statement. "Once the investigation is complete, we will be able to provide further details on the situation. We are committed to providing our customers with the safest products possible and are looking at this seriously."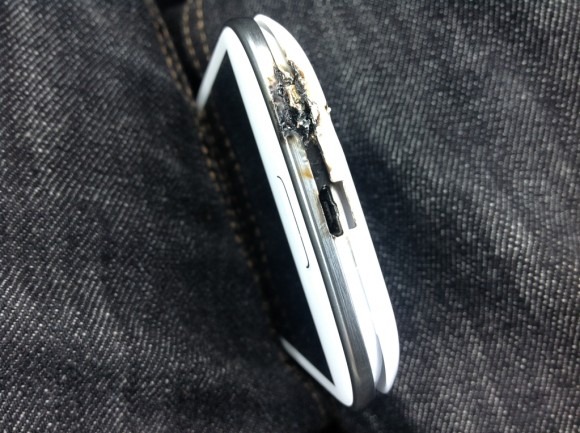 From the report, it sounds like the owner was lucky to avoid an accident. According to his story, he was driving with the Galaxy S III docked "when suddenly a white flame, sparks and a bang came out of the phone." The handset had been in a case – which was melted to the phone itself - though it "kept working but without any signal."
No charger was connected to the Galaxy S III at the time, it's said, and the mount is a passive one with no power connection. Samsung has apparently already replaced the handset, and the owner now says "There is no confirmation that it was a fault with the phone. It may actually have been caused by a combination of my car mount and my cars heating system" though it's unclear if that is his own suggestion or an early diagnosis by Samsung in Ireland.