Samsung Indoor Gardening Appliance revealed at CES 2020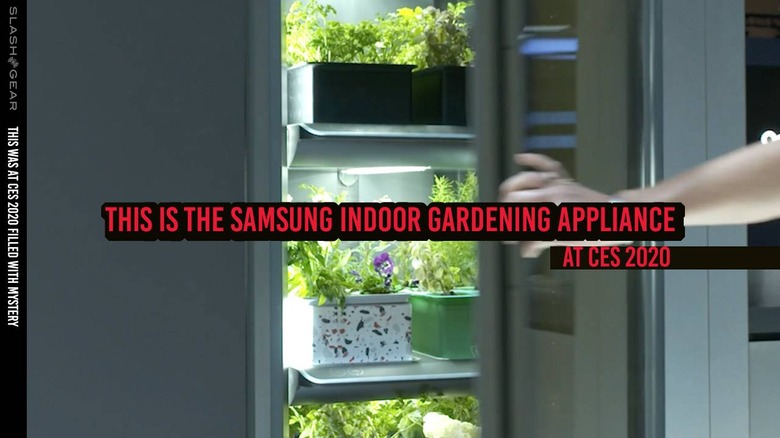 The Samsung "Indoor Gardening Appliance" is a new device that'll allow users to grow plants inside their home. From the outside, this appliance looks simple. Much like Samsung's other modern appliances, this piece of hardware is made to be a part of your established home life – unassuming, simple, and generally aesthetically pleasing. This Indoor Gardening Appliance was revealed at CES 2020.
This is the Samsung Indoor Gardening Appliance – simply named, for now – and it looks a lot like a refrigerator from the outside. This piece of hardware was made, according to Samsung, to allow you to "grow herbs and garden produce all year round." With this appliance, users will have their own personal self-contained growing station.
Inside, this appliance provides cool, controlled temperatures. This appliance also provides light for plants, and a controlled amount of water for each plant's sustenance.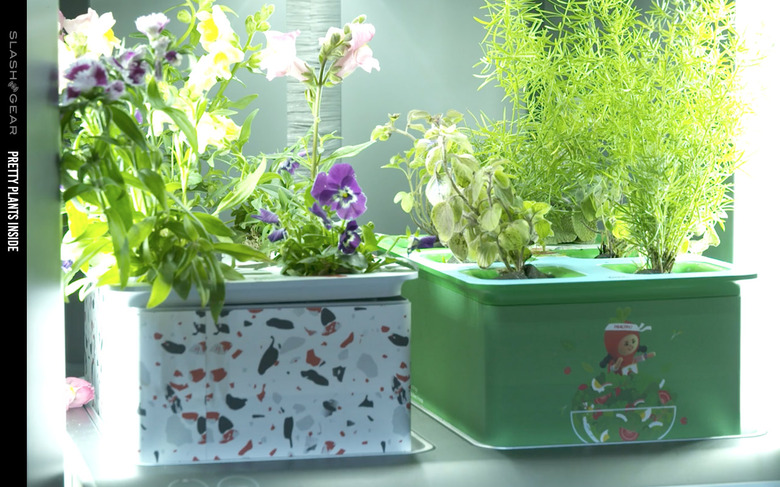 Each containment unit inside the Samsung Indoor Gardening Appliance contains six growing units. Each unit can hold a relatively small plant. In the demonstration unit shown at CES, Samsung showed some of these 6-pack systems in a simple black, and others with some unique flare. It's likely Samsung will make uniquely designed units available to purchase separate from the basic appliance.
The majority of the door for the Samsung Indoor Gardening Appliance is tinted glass, allowing the user to take a peek at each plant's progress. The demonstration unit shown at CES 2020 had four shelves in place, with a maximum of two 6-pack units on each shelf.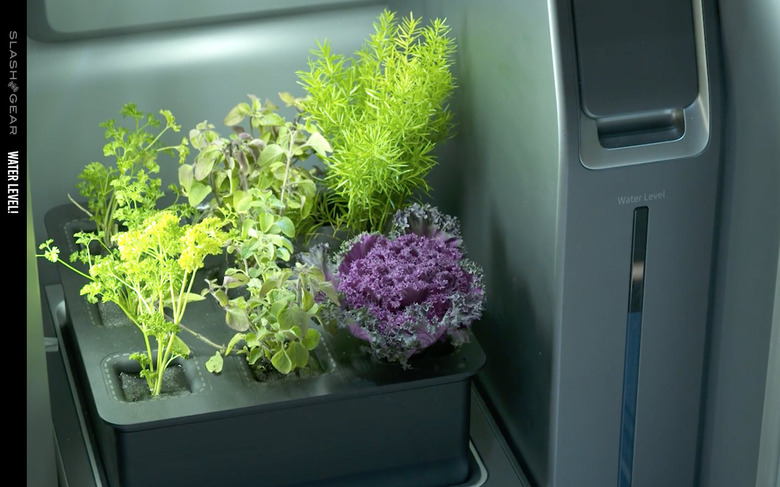 Another larger single unit was placed at the bottom where it could potentially grow taller than any of the shelves above. It's entirely possible that more units could fit in the unit if shelves can be re-arranged in the final consumer product.
Also at the bottom on the right side, a "water level" indicator as well as a so-called Plant Nutrient Dispenser. It's not clear at this time whether this will be the final configuration of the product when it's released to consumers in the future.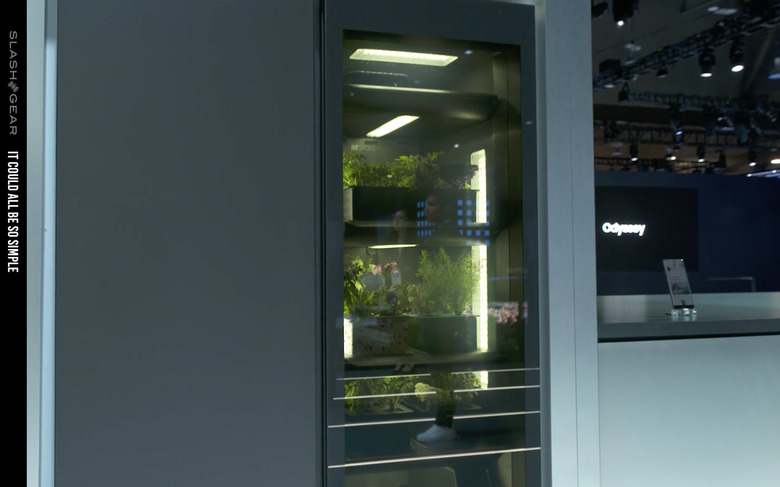 It's interesting that LG's indoor gardening appliance was shown this week with such an extremely similar name. Could this be the beginning of an Indoor Gardening Appliance brand rivalry? We shall see – once either one of the companies provides pricing or release information.