Samsung IFA 2013 Teaser Plays On The "Designed For Humans" Tagline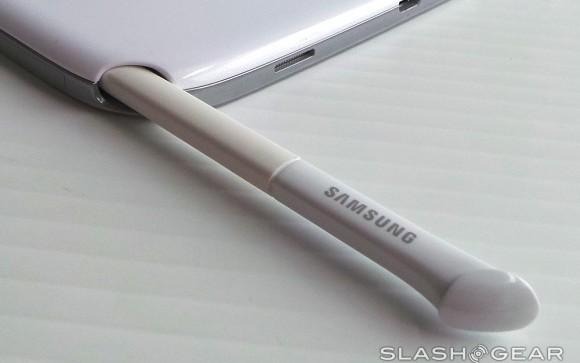 Samsung has dropped their latest IFA 2013 related teaser video. This one is on the shorter side and is offering a look at the secrets of Samsung technology. While these secrets are clearly made up for the video, it does appear as if Samsung will be able to capture some attention using this one. Of course, we suspect many are looking forward till the official Samsung announcement, which is happening on September 4.
This latest teaser clocks in at under a minute and brings a nice play on the "Designed for Humans" tagline that we have seen Samsung using with past launches and releases. Except this time they took the path of having the devices appear as if they have been "Designed by Aliens." The video is showing what is supposed to be a look inside Samsung, complete with alien life forms.
To that point, the video talks about how this is all "just another day at a Samsung lab." Perhaps more intriguing though, Samsung ends the video with a teaser about discovering the "world of possibilities." Anyway, as one would expect the video then closes with mention of the upcoming announcement and while we weren't given a look at what will be coming — there has already been plenty of talk about what is coming.
Samsung is expected to announce a few devices. Some of these include the Galaxy Note III and the Galaxy Gear smartwatch. To that point, there was a few recent Galaxy Gear leaks from this past weekend. One of those included some images that had the watch looking almost like a shrunken down smartphone for your wrist. While the leaks haven't been as plentiful in terms of new tablets, we also saw some details on a Galaxy Note 12.2.
This one came with a rendered image and some spec related details that suggested a resolution of 2560 x 1600 and support for the S Pen. Of course, many of these rumors will be coming to an end soon enough. Samsung has that event for September 4 and we suspect they will have plenty more on display during IFA. And as a reminder, we will be live on-site to bring the latest from the show so make sure to keep an eye on our IFA 2013 hub.