Samsung hits iPhone 5 in eight patent lawsuit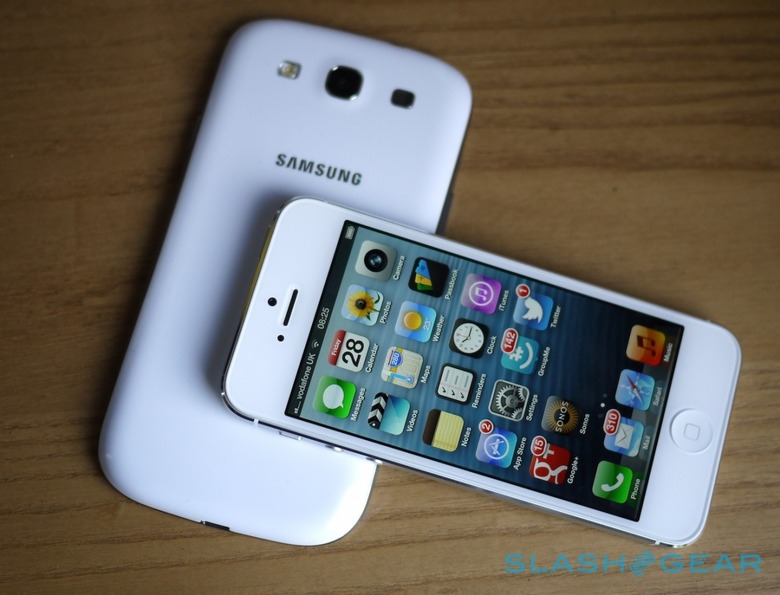 Samsung has targeted the iPhone 5 in its latest anti-Apple lawsuit, adding the newest iOS smartphone to the list of devices it alleges infringe several of its patents. However, despite previous suggestions that Samsung would target the iPhone 5 for its use of LTE – and Apple shoring up its 4G portfolio with 434 related patents - the new litigation doesn't in fact relate to the high-speed wireless technology at all. In fact, Samsung confirmed to CNET, eight patents unconnected to 4G are at the heart of its complaint.
Six of the patents detail utility, and a further two are UMTS 3G standard-essential. Samsung says it notified Apple of the intention to include the iPhone 5 into the ongoing suit back on September 18, roughly a week after the smartphone was unveiled though before it hit stores.
"The iPhone 5 has the same accused functionality as the previously accused versions of the iPhone," Samsung wrote in its new filing, "so the proof of infringement of the patents-in-suit by the iPhone 5 is the same as for other Apple devices already accused of infringement in this litigation."
As merely the latest phase in the ongoing battle between the two companies, there's still plenty of time before Apple need respond to Samsung's claims. The discovery phase is due to close on July 8, 2013, roughly nine months away, and then be followed by expert discovery which closes on August 30, 2013. Samsung says it will require no extra time beyond those dates to add investigating the iPhone 5 for potential infringements.
"We have little choice but to take the steps necessary to protect our innovations and intellectual property rights" Samsung said in a statement about the amended lawsuit. Apple is yet to comment.