Samsung Hennessy quad-core Android flip phone heads back to the future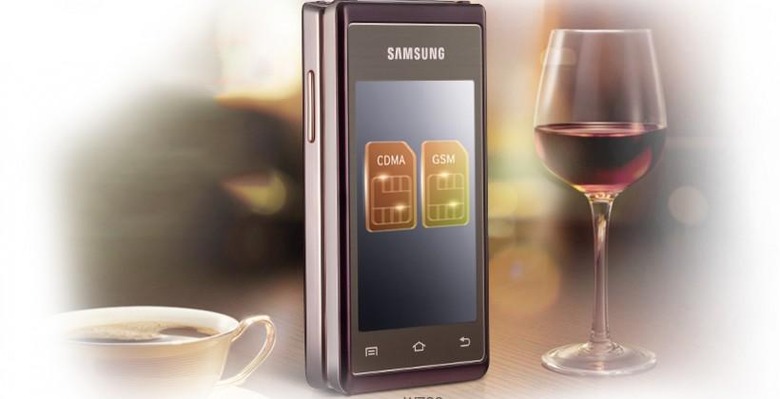 Delivered at a time when the top-tier smartphones on the market have 5-inch displays and so many pixels the average consumer can no longer see them, Samsung has ushered in the dual-screen Android-toting Hennessy. This is no dousing of cognac, mind you, it's a smartphone. Working with a set of 3.3-inch 320 x 480 touchscreen displays and a standard 10-digit physical keypad, you'd expect this machine to be running only the minimal equipment under the hood – but it's just not true.
Inside Samsung is delivering a quad-core processor with 1.2Ghz clock speed for the lot of them. That doesn't necessarily mean you'll see a massively powerful device here, only that there are four CPU cores. This could simply mean that Samsung has a couple of cores dedicated to each of this device's two displays.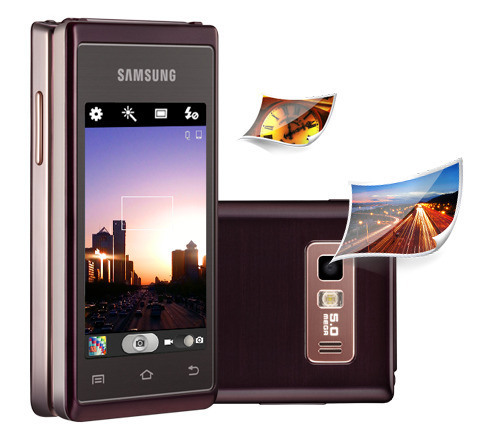 Also down below you'll find a 1,500 mAh battery, microSD card slot for memory expansion, and a camera on the butt of the phone. This device will support two SIM cards, as phones released in this machine's home arena are prone to deliver, and you'll be rolling with Android 4.1 Jelly Bean (believe it or not) right out of the box.
NOTE: This machine is decidedly different from the Samsung Folder, another flip phone aimed at the Android universe later this year.
This device appears to be coming in one color – a tasty chocolate sort of tone – and will likely be staying outside the USA for the time being. You'll find this smartphone appearing in and around China in the near future.
Interestingly enough, the home-page for this device, live at Samsung China at the time we began publishing this post, is now out of commission. It may just be a URL break, or it could be an early push for a phone that's meant to be revealed at a later date – we'll see!
UPDATE: It's back up! Time to behold W789 in all its glory.
VIA: Pocket Lint