Samsung grabs Kate Upton for Galaxy promotion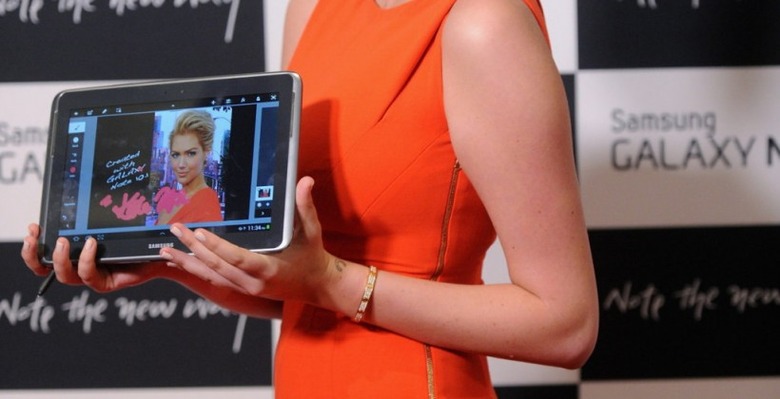 This month it's become apparent that the folks at Samsung brought on a couple of celebrity models to their recent NYC event for the Galaxy Note 10.1. Both models Irina Shayk and Kate Upton of Sports Illustrated Swimsuit Issue fame were in attendance for what must have been Samsung-payed gigs. You'll also see Upton carrying an iPhone – certainly not scoring her any brownie points with the company whose biggest rival is Apple.
The event took place on the 15th of August and revealed the Samsung Galaxy Note 10.1, a device that takes Samsung's 10.1-inch tablet form factor and adds the capabilities of the S-Pen from the original Galaxy Note. We also had the opportunity to present you with a full review of the Galaxy Note 10.1 in the meantime.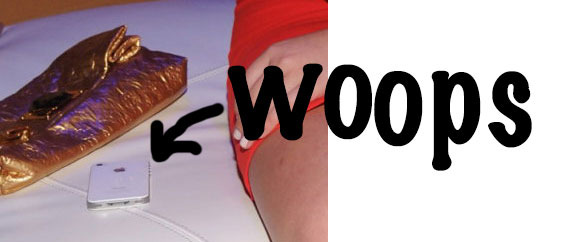 In the photos above and below from both KnottyCelebs and Zimbio, you'll see Shayk posing in front of some Samsung signs holding nothing at all, and Upton posing with the Galaxy Note 10.1. The Note that Upton carries shows that she's used the S-Pen to sign a photo taken with what we assume must have been the device's camera.
The Galaxy Note 10.1 also shows off the new Photoshop Touch software featured with this tablet release, and the device does appear to be in full working order – as it should be! Have a peek at our Galaxy Note 10.1 timeline below to see more hands-on action and be sure to make with the tapping on our Galaxy Note 10.1 tag link as well – a fabulous device to be sure!