Samsung Google Play Music team-up makes Galaxy S8 more vanilla [APK Download]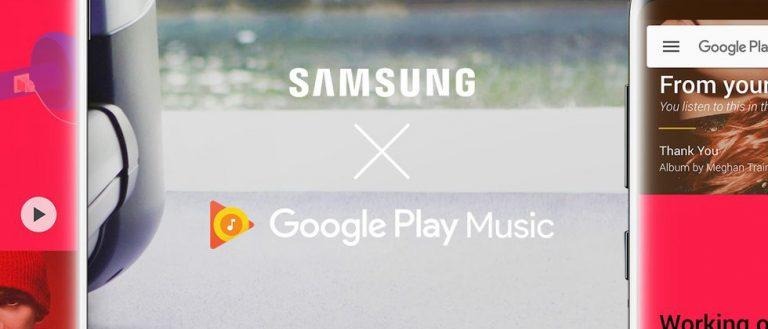 The world's biggest Android smartphone maker Samsung has made a deal with Google to make Google Play Music their new default music player. The first place where Samsung will make Google Play Music their default music player is on the Samsung Galaxy S8 and Galaxy S8 Plus. While Google Play Music is the default music player for devices like Google's own Pixel and Pixel XL, companies like Samsung generally bring their own music service (and/or app) to their hero smartphones. Samsung's team-up with Google for Google Play Music means several important things.
1. Samsung might have given up on Samsung Music
While Samsung Music isn't technically dead, it might as well be. Samsung Electronics Co., Ltd. still offers Samsung Music as an app on the Google Play app store as of publish time for this article. But with the Galaxy S8 and S8 Plus being sold without Samsung Music installed by default, Samsung's certainly showing what confidence they have in Samsung Music (for the time being, anyway).
2. Google Play Music isn't going away
Google Play Music is not just an app, it's an ecosystem. Users can play their own music from their own cloud-based system in Google Play Music, or they can subscribe to Google Play Music to play as much music as they like from Google's extensive music collection. When the largest Android smartphone maker – and one of the biggest smartphone makers, period – makes a point to run your app, your app is doing well.
3. Special Features for Galaxy users
Users that have a "new Samsung phone or tablet" are now able to upload and stream 100,000 songs with the Google Play cloud streaming service for free. General users – non-Samsung users – are given half as much storage capacity for this cloud music program for free. It would not be a major shock to see other brands try for this double-storage-size deal in the near future.
Samsung phones and tablets come with a 3-month free trial of a full Google Play Music subscription, as well. That means access to all of Google Play's songs for streaming and – as with all Google Play Music subscriptions – access to YouTube Red. Learn more about YouTube Red and see how it's able to bring in the big bucks from YouTube addicts of all sorts.
Once Bixby is fully operational, Google Play Music will work with Bixby. Google Play Music already works with Google's Assistant and Assistant on Google Home. So soon, basically no matter how the average Samsung smartphone or tablet asks for music out loud, they'll get it.
4. Wrap-up and Download
Google suggests that they're bringing a "special version of Google Play Music" to Samsung smartphones and tablets. The latest APK will be necessary to access this new version of Google Play music – access that APK at APK Mirror now – seek out the version right after the April 7th, 2017 release. It IS possible that the APK for this Samsung version of Google Play Music will be listed separate from the rest – if that ends up being true, we'll be updating this article with a new download link.