Samsung Good Lock update released for Android 9 Pie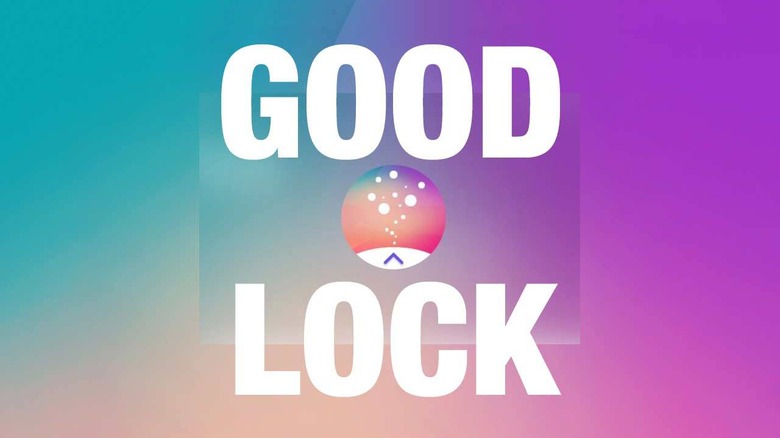 Today users of several sorts of Galaxy S10 and S9 and Note smartphones will be able to download the newest version of Good Lock. This is a Samsung-made app available through the Galaxy Store app, right now, for free. This app works on Galaxy smartphones only, and was just updated to work with Android 9 Pie. This app update was meant to be released tomorrow, but was released today instead.
This app allows users to customize their smartphone in ways not available with any other app (not without root or some fancy ADB footwork). Users are able to download this app and use it instantly. Unlike most manufacturer-made apps, this app is actually useful, and makes the Samsung Galaxy line of smartphones seem more unique.
Samsung Good Lock works with the lock screen for the Galaxy phones on which it functions. The newest version of the app also works with the recent apps screen, quick settings menu, task changer window, and other bits and pieces. Samsung Good Lock is about a whole lot more than just the "Lock" part – it's a lot more about the "good."
See other ways the Samsung Good Lock lets users customize
Take for instance the inclusion of the system called NavStar. This is the bit that allows the user to modify their navigation bar (the buttons at the bottom of the display). This system lets you re-arrange the buttons, like some other systems have done, but it's much, much more expansive than that.
NavStar lets the user pick from a few dozen icons not normally part of the navigation bar UI. These icons can be used in place of the standard icons, and the user can choose up to five icons at once. Additional functions are available as options for these buttons, too – like opening the Samsung web browser, or opening the phone's standard camera app.
Devices running Android 8.1 Oreo and up can run Samsung Good Lock. They need to be Samsung Galaxy S or Note devices, too – unless there's some magic going on and it works for other Samsung lines now, too. If you're using a Samsung Galaxy smartphone, tap this Samsung Galaxy Store link to be transported to the Smart Lock app directly.