Samsung Glass AR headset tech teased (pre-MWC)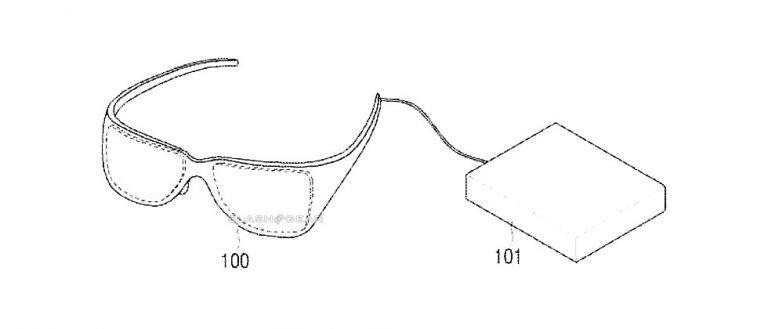 Samsung AR glasses may be on their way not long after the Galaxy S8 and the newest Gear VR headset is revealed this February. These would be the newest edition of the Gear VR and a pair of smart glasses that haven't yet been revealed. "If there are any good ideas to make AR glasses [out there], we want to talk to you," said Dr. Sung-Hoon Hong, Vice President of Samsung Electronics. The doctor spoke at the Virtual Reality Summit in San Diego this week.
Speaking on what Samsung had up its sleeve for the near future, Dr. Sung-Hoon Hong said that a new piece of technology would be revealed after the next Samsung Gear VR. The Gear VR (the next edition of the headset) will likely appear at Samsung's Mobile World Congress 2017 presentation in late February alongside the Galaxy S8. According to Wearable Zone, Dr. Sung-Hoon Hong said that this new Gear VR headset "will be presented in a short time."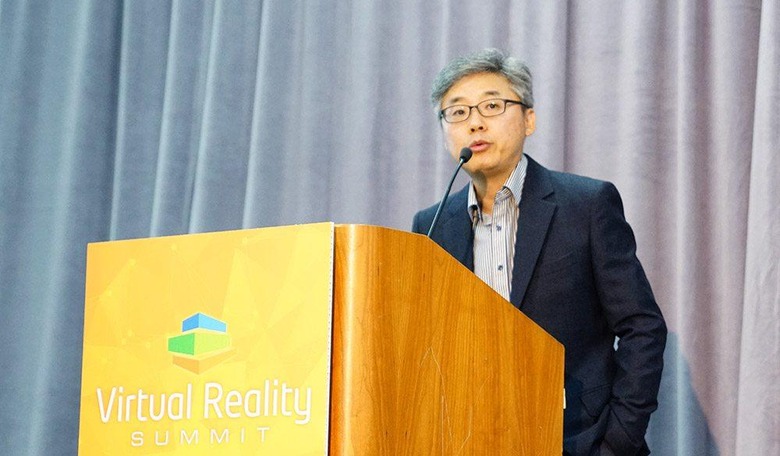 After the Gear VR comes the first AR (augmented reality) glasses from Samsung. Below is an image from a patent published this week by Samsung. This patent is for a "head mounted display apparatus" which clearly depicts technology very similar to that of Google Glass. Through this technology, Samsung will likely bring augmented reality glasses to the public.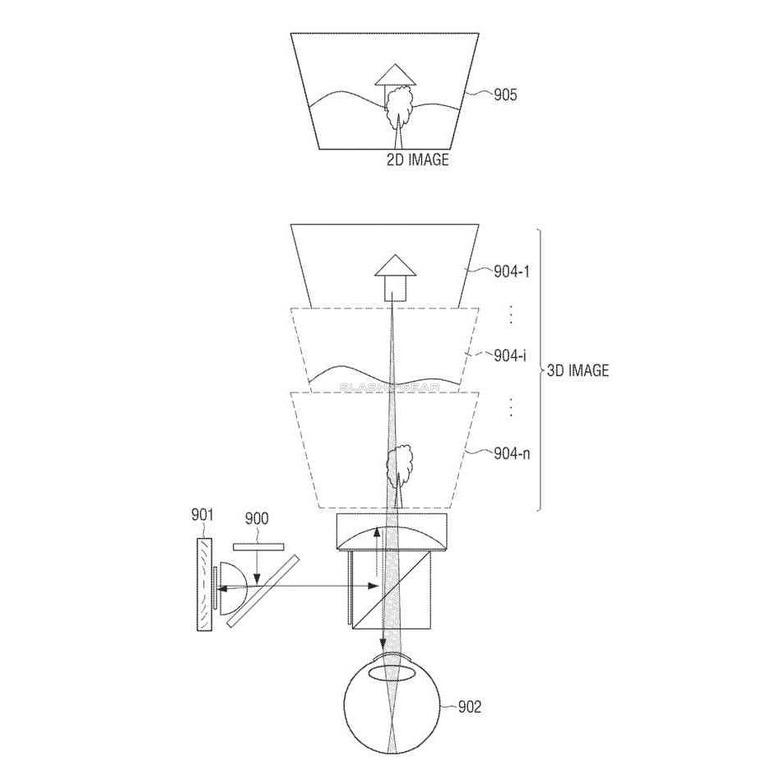 According to the patent, Samsung is presenting technology that reduces eye fatigue when a user wears a head-mounted display. This technology will help to successfully and without fatigue "display virtual reality (VR) and augmented reality (AR)." Allowing a user to wear a headset with VR and/or AR capabilities without eye fatigue would be a major breakthrough for the market.
According to the presentation made by Dr. Sung-Hoon Hong, Samsung is moving beyond the second level of augmented reality display, going straight on to level 3. As the slide above shows, this means Samsung is moving beyond Pokemon GO and heading for Google Tango and Microsoft's HoloLens technology. Level 4 moves on to real-world changes while level 3 stays unchanged.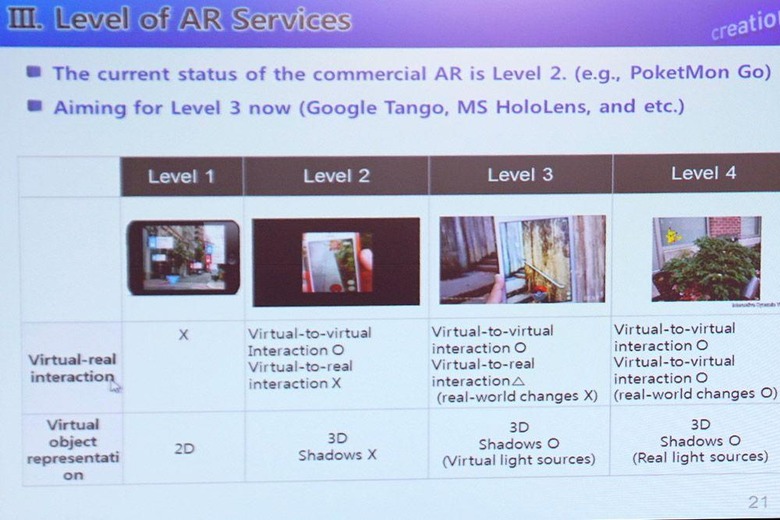 "My team is developing a light field engine," said Dr. Sung-Hoon. "Samsung's hologram technology is really, really realistic. It looks really touchable." Dr. Sung-Hoon also suggested that they are considering a collaboration with the Magic Leap company, saying "there is a possibility to partner there" – and we wouldn't be the least bit surprised, given their past pairing with Oculus.
The next time we'll see this technology will be at Mobile World Congress 2017 – so said Sung-Hoon. He added that he expects Samsung to show the technology at their presentation during Mobile World Congress 2017. Again, this will likely be set for the day before the conference begins in late February.