Samsung gets Galaxy S II party started (with bonus thumb research)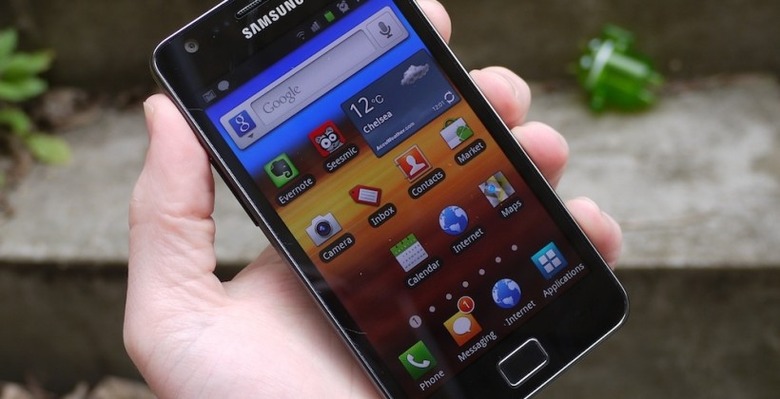 We may receive a commission on purchases made from links.
Samsung has given the Galaxy S II the smartphone equivalent of a champagne bottle across the bows, kicking off plans to launch the Android handset on over 140 carriers spread across 120 countries. Star of a media event in Korea this morning, the Galaxy S II not only offers a 4.3-inch Super AMOLED Plus display but the thumb-research to back up its usability. Apparently Samsung took its tape measure around Korea, figuring out that the average thumb is 58.6mm long, before green-lighting the huge display as suitable for one-handed use.
Those Korean thumbs will also get to use NFC for mobile payments and a DMB digital TV tuner; Samsung says the latter adds 1mm to the Galaxy S II's waifish 8.89mm build. Other countries will get NFC, though Samsung is yet to confirm the definitive list. There was no sign of it in our European test model, certainly.
Nonetheless, we weren't short on praise for the Galaxy S II when we reviewed the dual-core smartphone earlier this week; check out the full review for details. The Samsung Galaxy S II gets broad availability in the UK on May 1, though launches on US carriers haven't been dated yet.