Samsung Gear S2 detailed in full video teaser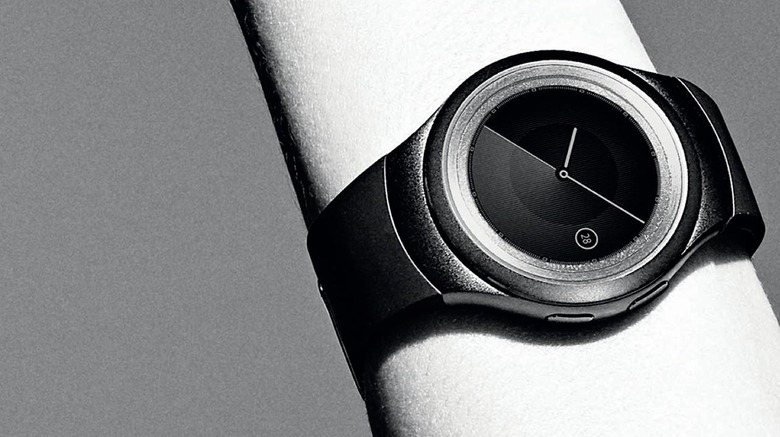 Samsung reveals the teaser video for their next big smartwatch, the Samsung Gear S2. This device will challenge the likes of the Apple Watch with its own TIZEN-based operating system onboard with a unique hardware look that includes a fully round smartwatch face. This is the first round smartwatch from Samsung, coming with a watch OS that's not yet been fully revealed. We first saw this device last week at Samsung's Galaxy Note 5 event.
If you were at the Samsung Galaxy Note 5 event, you might remember the video you're about to see. This video was shown in the last few moments of the live event as a teaser for the Gear S2. What you're about to see is the first glimpse the world is getting of the next smartwatch from Samsung without giving away TOO much about its innards.
This device's specifications have not yet been revealed in full. We DO have a list of specifications we've attained from a variety of anonymous sources and rumors though – have a peek at the full listing below. Note how this device works with a Super AMOLED display, meaning it'll be much more vibrant than the displays we've seen on competing devices before.
Samsung Gear A round-faced smartwatch
Display: 1.56-inch 360 x 360 pixel Super AMOLED
Processor: 1.2 GHz Samsung Exynos 3472 2x SoC, 450 MHz Mali-400 MP4 GPU
RAM: 768 MB
Storage: 4GB
Battery: 250 mAh
Connectivity: 3G, Call support, Wi-Fi 802.11 b/g/n (2 versions)
Sensors: Gyroscope, Barometer, Heart Rate sensor, Accelerometer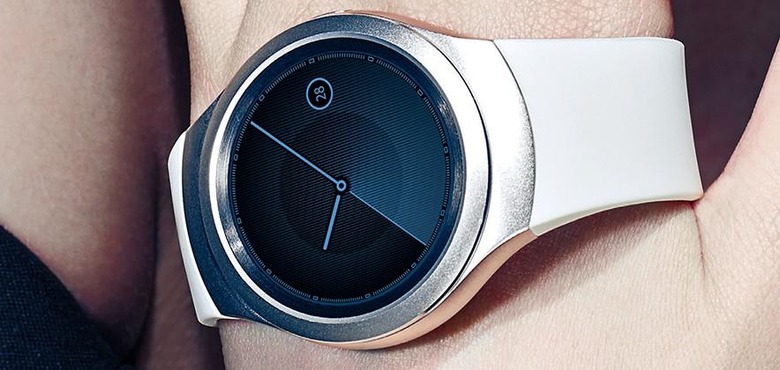 If you'd like to see the video as it was presented at the event – lucky you – we've got that too! See the video below and stick around SlashGear's Samsung tag portal and our Wearables hub for more!