Samsung Gear lineup now compatible with 20 Galaxy smartphones and tablets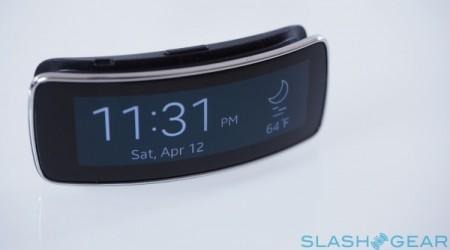 Samsung's recently launched range of Gear products — the Gear 2, Gear 2 Neo, and Gear Fit — have all gained support for a total of 20 Samsung smartphones and tablets, the company announced this evening. The support extends the number of devices with which the wearables can be used, making them a more attractive option for some.
The Samsung wearables are compatible with a total of 12 Galaxy smartphones, among them being the Galaxy S5, Galaxy S4, and Galaxy Note 3. The devices are also now compatible with 8 of Samsung's tablets, including the new Galaxy TabPRO tablet.
We recently covered the five things we love about the new Gear Fit, which you can check out in the video above, as well as something we're not so fond of. While this compatibility expansion is good news for Samsung faithfuls, it still doesn't solve the Samsung-only limitation.
In case you haven't already, head over to our Samsung tag portal, where you can see all the latest news and reviews on Samsung and its products. In addition, check out our SlashGear Wearables Hub, where you'll find our latest news and reviews on all sorts of recent wearable devices.
SOURCE: Samsung Tomorrow