Samsung Gear Fit 2 sports band goes on sale worldwide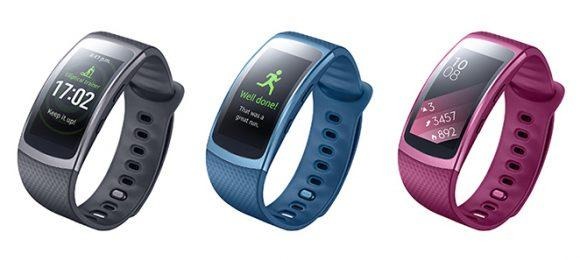 If you're a Samsung fan and have been eagerly awaiting the new Gear Fit 2 sports band, now's your chance to finally pick one up. The GPS-enabled wearable has officially gone on sale around the globe in a number of markets, including the US, Canada, Germany, France, Italy, Spain, and Australia. Priced at $179 and available in two sizes, Samsung says that Gear Fit 2 will be available in other countries in the near future.
One of the first things you notice about Samsung's latest wearable is the refreshed design over the original Gear Fit, featuring an ergonomic shape and a 1.5-inch curved Super AMOLED display. There are several big internal upgrades as well, including a heart rate monitor and GPS. The latter means the Gear Fit 2 is no longer dependent on a paired smartphone to collect location data, allowing it to be used independently.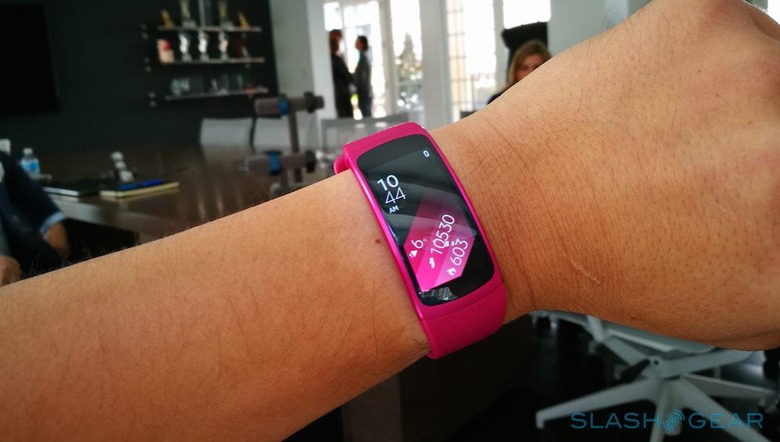 The new sport band also features a long list of activity tracking, all with automatic detection: walking, running, cycling, elliptical & rowing machines, as well as exercises like pilates, lunge, crunches, and squats. The inclusion of Samsung's S Health software allows users to create "Steps Challenges" and compete with friends, while music playback options include support for Pandora, Google Music, Spotify, Milk Music, and Amazon, along with 4GB of internal storage.
Samsung says the Gear Fit 2 offers a battery life of two to three days with a typical workout schedule, while limiting the band to just standby/step counting pushes that to over five days. The wearable is compatible with smartphone running Android 4.4 or later, and is available in black, blue, and pink color options. The Small size is designed for wrists between 125 and 170 millimeters, while Large is suitable for 155-210 millimeters.
SOURCE Samsung