Samsung Gear Circle release set for USA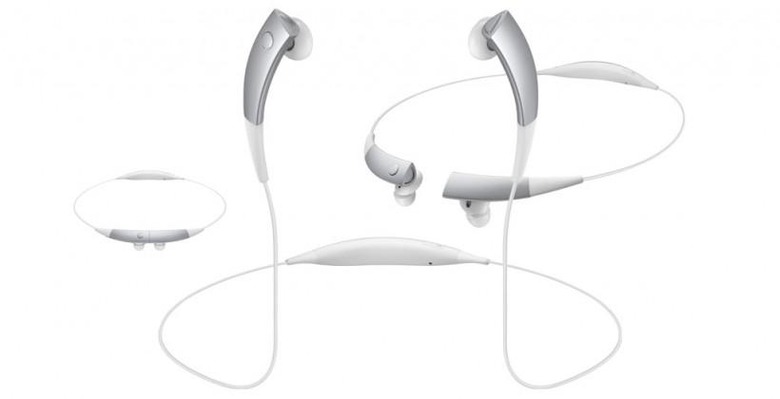 There's a device called the Samsung Gear Circle out there in the wild today – have you heard of it? It's not gotten one whole heck of a lot of press thus far. Mostly because it's not a smartphone, it's not a smart watch, and it's not part of a category of devices that gets much innovation all that often. The Samsung Gear Circle is a pair of earbuds – sort of. This pair of earbuds is meant to be worn as a necklace, and at any time.
This is the Samsung Gear Circle. It's not a necklace, but it's not really a standard pair of Bluetooth earbuds, either. You're invited to wear this device at all times – it's both light weight and not half bad looking – not something you'd expect to be wearing around, but not intrusive, either.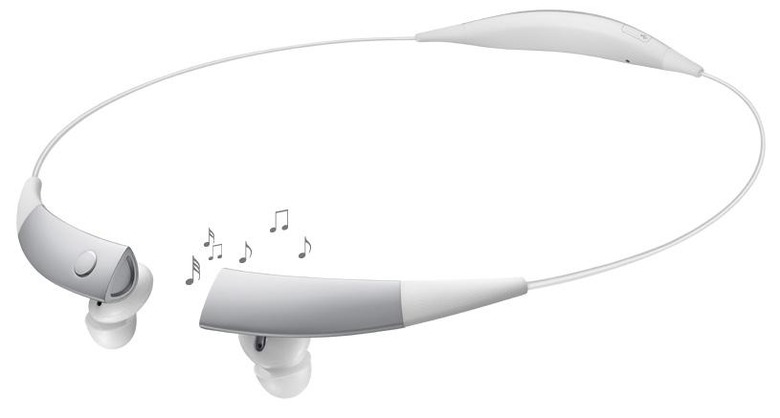 The Gear Circle connects to your smartphone with Bluetooth. Once connected, this device will gently vibrate when you get a phone call, allowing you to remove your noisy phone ringer from the equation entirely.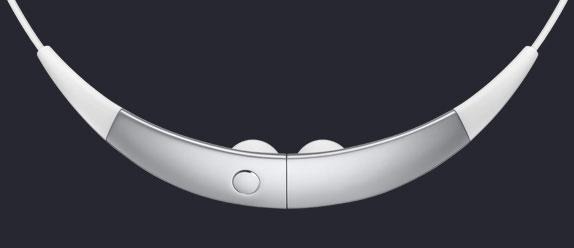 Touch controls on the Gear Circle allow you to listen to music or move back and forth between music and text-to-speech. Just so long as you're working with a Galaxy S5 or Galaxy Note 4, the Gear Circle brings you voice notifications with S Voice.
This device will be made available through AT&T, Samsung online, Amazon, and at Best Buy. The Gear Circle is also available in T-Mobile USA stores right this minute.
You'll be able to get the Gear Circle in Blue, Black, or White – the latter being available exclusively at Best Buy stores.
Pricing incoming!