Samsung Gear 360 cameras will be sold at Lollapalooza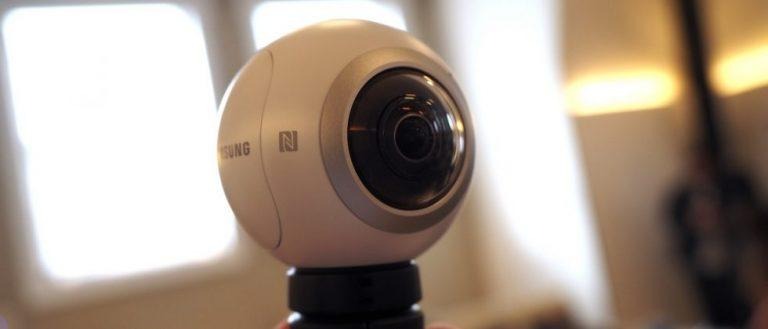 The elusive Samsung Gear 360 camera will be made available for purchase in the U.S. at Lollapalooza, marking the latest – and still very limited — way buyers have been given to get their hands on the model. Only a limited number of the Gear 360 units will be on hand, and they'll be offered for $350 USD, the same price we saw the last time some models went up for sale. Though the Gear 360 has already been officially launched in the U.S., it has only thus far been available to purchase at last month's VidCon in California.
It's not entirely clear why Samsung is dragging out a full proper launch for the camera in the U.S. — thus far, it has limited availability to events where the visitor base is likely to be drawn to the camera. With it, consumers can record content for VR and 360-degree applications; it is one of several consumer-grade VR cameras to hit the market with a reasonable price tag.
Samsung Gear 360 arrives in US (but you probably can't buy it)
Talking about the planned upcoming availability, Samsung America's Chief Marketing Officer Marc Mathieu said:
Lollapalooza is an excellent opportunity for us to connect fans to their favorite music using our mobile and VR technology. We are thrilled to partner with the festival in this unique way, delivering new possibilities in content creation and content consumption through Samsung products, and allowing fans to have a deeper connection to our brand.
If you'll be attending Lollapalooza and think you may want to grab one for yourself, you can find out more details about the model in our hands-on. Among other things, the Samsung Gear 360 camera offers a pair of sensors and lenses that capture combined footage at a very high resolution.
VIA: VentureBeat