Samsung Gear 360 Camera Now In Stores: Here's Where You Can Buy Them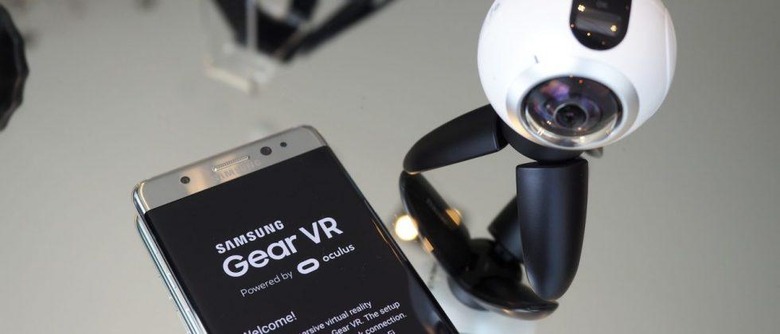 Samsung has long made it easy for consumers to get their hands on its Gear VR headset, sometimes even throwing it in with a new Galaxy smartphone purchase. But the camera to create content for VR? Not so much. That changes today with the wider availability of the Gear 360 camera. Formerly available only through online purchase, the handy 360-degree camera can now be bought from select brick and mortar stores across the country, making it even easier to craft content to be viewed on VR headsets.
Consumer 360-degree cameras are on the rise, with everyone, from smartphone manufacturers like LG to camera makers like Ricoh, getting in on the game. The Samsung Gear 360, however, easily sets itself apart with its design, which, to be fair, better reflects its function. A spherical camera that takes spherical photos.
In all other aspects, though, the Gear 360 is the same as others in the market, allowing users to take spherical still photos in 30 megapixel resolution or 360-degree videos at 3840x1920 30 fps. It has a microSD card slot, accommodating up to 256 GB, for storing content directly, and a small PMOLED display and a few buttons for displaying status and changing a few modes.
Check out our in-depth test of the Samsung Gear 360 to get a look at its full view.
The Samsung Gear 360 happens to also be one of the pricier options in the market, with a full retail price of $349.99. Interested buyers can now walk into AT&T, Best Buy, US Cellular, and Verizon stores to see one in action, and buy one if desired. Online sales also continue for those who prefer that convenience.
While the Gear 360 can be used standalone, sooner or later you will have to pair it with a PC or a smartphone to get the job, like stitching, done. Sadly, when that time comes, you'll need to have a Samsung Galaxy Android smartphone at hand, as those are the only smartphones it is compatible with.
SOURCE: Samsung