Samsung Galaxy X folding phone tipped for 2018 launch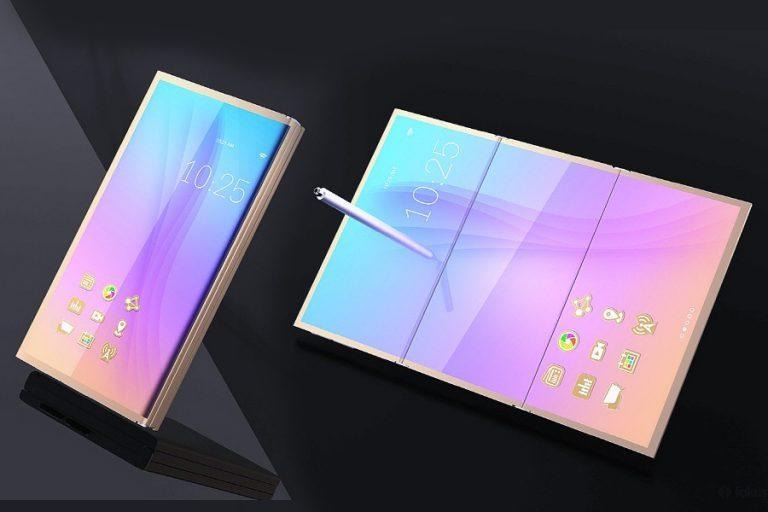 The Galaxy X smartphone, first leaked back in September followed by roundabout confirmation from Samsung, may launch next year, according to sources speaking with a Korean newspaper. These sources claim that the Galaxy X will be a folding phone, a claim we've heard before, but more widely that Samsung is working to get a primary foothold in the upcoming folding smartphone market.
Folding smartphones seem like an inevitability — they're the flip phones or pocketbooks of the future, offering double the screen real estate without a substantial increase in thickness. Samsung introduced the concept years ago and all signs point toward it launching its own version called the Galaxy X.
Industry sources speaking to Business Korea say Samsung may launch the phone in 2018, a claim that seems substantiated via Samsung's own statement a few months back that it is aiming to launch a folding phone next year. More important for the company, however, may be its folding displays, which could outpace competitor LG Display to become the dominate offering in the upcoming folding phone market.
It is anticipated that folding smartphones will become an in-demand phone product in coming years; there are multiple potential benefits to one, such as screen-sharing, tablet-like functionality, and more. A flagship folding Galaxy phone from Samsung would bring public attention to this design in a big way, but whether the public will gravitate toward such devices is anyone's guess.
Sources claim that Samsung is developing a folding display with a 1.0R curvature, meaning it can be folded fully over onto itself like a piece of paper. What kind of design the Galaxy X may have is unclear, though.
One idea is that a phone with a folding display could have double the screen real estate when fully opened, but retain a typical smartphone size when folded. Another potential design is one where the model has a typical smartphone size, but can fold in half, making it extra compact when not in use. The render above shows a concept design of what the Galaxy X may look like; where Business Korea got the render from is unclear.
SOURCE: Business Korea