Samsung Galaxy Watch release date, features, pricing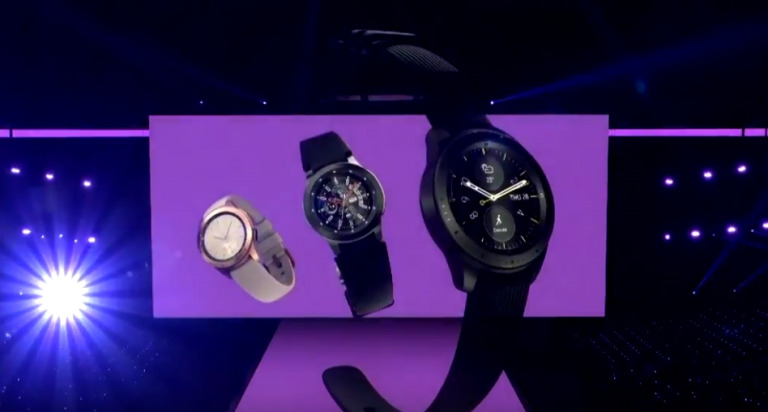 The Samsung Galaxy Watch continues the legacy of the smartwatch line called Samsung Galaxy Gear – but with a far superior brand. The Galaxy Watch works with TIZEN Wearable OS and has built-in hardware bits that allow it to work without the aid of a smartphone. This smartwatch is ready to be released in two sizes and with interchangeable watch straps for unlimited customization options.
This device rolls with 5 ATM water resistance – for swimming – and it's ready to work with LTE connectivity at all times. This watch works with "powerful battery life" that makes use of a modern smartwatch-centric processor for multiple days of active use with one single charge. This watch charges wirelessly – and can be charged on the same dock as the Galaxy Note 9 if you purchase Samsung's new Wireless Charger Duo.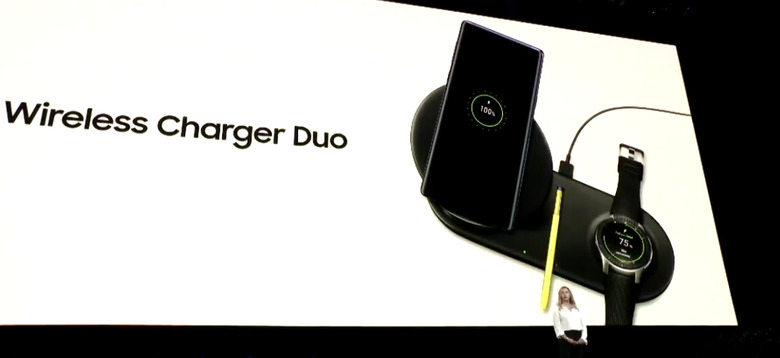 Inside the Galaxy Watch is a heart rate monitor connected to Samsung's "Connected Health" feature for stress management. When your heart rate gets too high, the watch will let you know, and offer breathing exercises to calm you down. There's also a set of sleep monitoring hardware and software bits to keep you sleeping the right way.
This watch connects with your calendar and offers a "Daily Briefing" at a set time of day every day. This device has NFC and Bluetooth connectivity, and will find itself gaining abilities when connected directly to a Samsung Galaxy Note 9 – or other previously-released Samsung smartphones.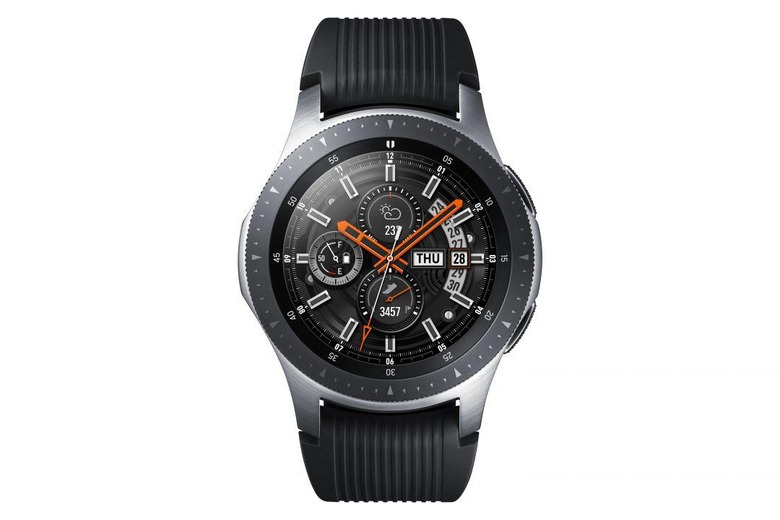 With Tizen Wearable OS, this device can connect to a variety of different smartphones. Operating system connectivity is listed below:
* Samsung: Android 5.0 or later
* Other: Android 5.0 or later
* iPhone 5 and above, iOS 9.0 or above
OLED displays on both sizes of this device will be covered with the newest in wearable-friendly Corning Gorilla Glass. This will make the watch resistant to breakage, but probably not QUITE as scratch-resistant as if it were covered with sapphire glass – though that'd cost a WHOLE lot more, so we'll probably be fine!.
There's a 42mm Rose Gold version, a 46mm Silver version, a 42mm Midnight Black edition, and more. The Samsung Galaxy Watch will be released to the public this month in the United States, and internationally by the end of this year. This watch will retail for around $349, give or take a few bucks depending on the size and the metal – stay tuned for more exact details here (in the gallery above) once we've priced the whole set!
UPDATE: The 42mm version will be available for $329.99 and the 46mm version will be available $349.99 in the US. These watches will be available at Amazon, Best Buy and Samsung.com starting August 24, 2018. The Samsung Galaxy Watch LTE version will be available at AT&T, Samsung.com, T-Mobile, Sprint and Verizon, along with select major national retailers later in 2018, and might well cost just a BIT more when the time comes.
Pre-orders begin August 10, 2018, and run through August 23, 2018. All users who pre-order or order Galaxy Watch before September 8, 2018 on Samsung.com will receive a free Samsung watch band.