Samsung Galaxy View detailed: new "largest Android" now official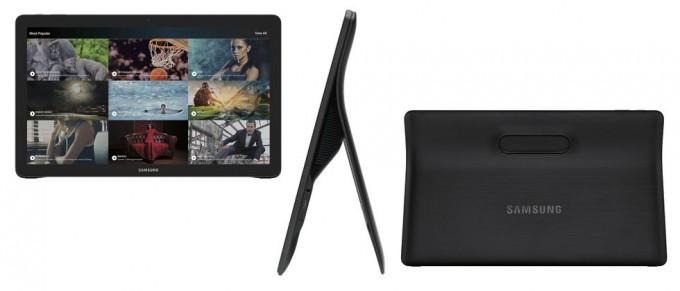 What Samsung calls the "largest Android mobile device on the market" has been revealed in the Galaxy View. This device splits the difference between the smartphone (or tablet) and the full-sized television monitor, coming with a whopping 18.4-inch full HD (1920 x 1080) display with touchscreen capabilities. This device will come in either Wi-fi-only or 4G LTE iterations, running with a nanoSIM card slot right out of the box. This device comes with a built-in handle – naturally – to allow you to carry it around without worrying about a drop.
This device runs Android 5.1 Lollipop and is likely upgradeable to Marshmallow, though we'll be expecting a very Samsung-centric interface, so you'll needn't worry about having an upgrade to keep up with the latest apps. Samsung will see to that.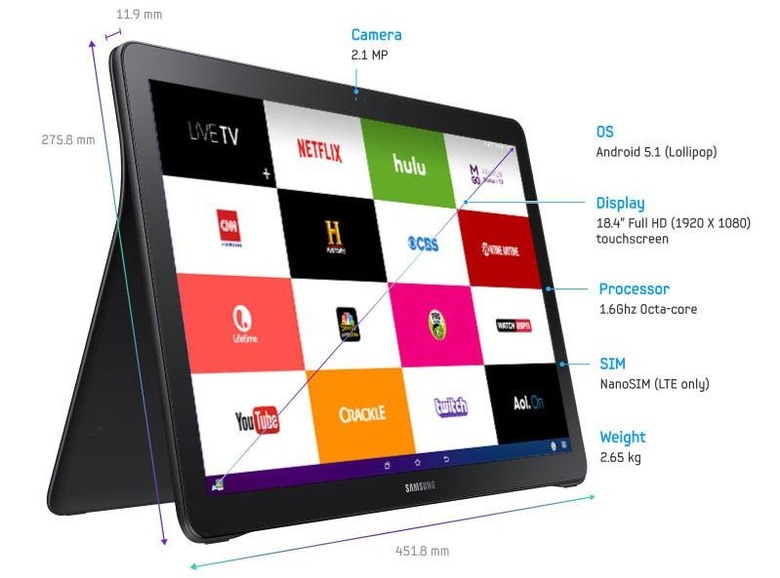 This device will run all the apps your smartphone or tablet can now, and will offer Live TV broadcasting where available. With a built-in 5700mAh battery you'll have what Samsung suggests is 8-hours of video playback with a 2x 4W stereo speaker system.
The built-in stand allows you to have this device sitting upright in a display-like position or down in a slightly-elevated tablet-like position.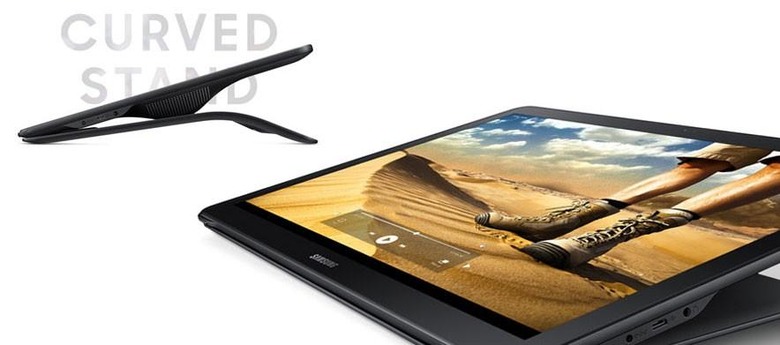 This device will be released inside the United States very soon. We'll know more about the device's price and release once Samsung releases said information.
See the above gallery for more views of this device – we'll be taking it out for a spin in a full review as soon as possible!
VIA: Samsung