Samsung Galaxy View 2 tipped to give oversized Android tablet a second try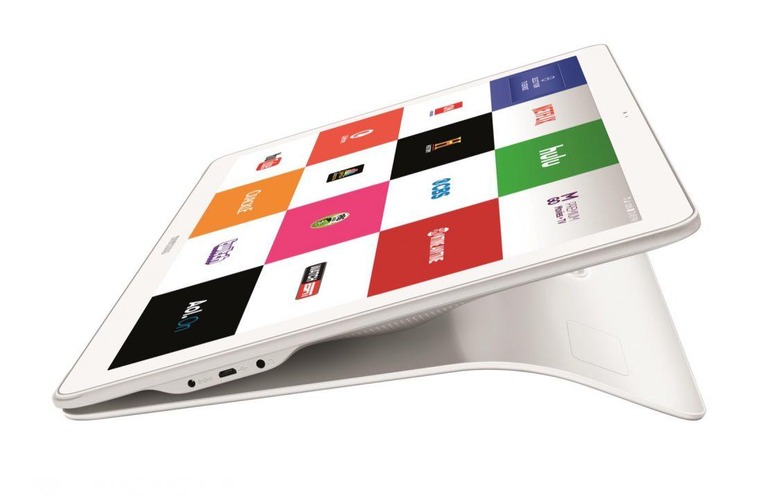 Samsung is giving the Galaxy View another try, with a second-generation version of the oversized Android tablet said to be in the pipeline. Launched three years ago, the original Galaxy View may have been billed as a tablet but in reality it was a portable smart display, uncomfortably spanning the notebook and tablet categories in the process.
Effectively an 18.4-inch touchscreen mounted on an easel stand, the Galaxy View had a carry handle on the back and an internal battery. With WiFi-only and LTE versions, Samsung billed the oddball gadget as a home entertainment device more than anything else. Still, with a $599 price tag, it's unclear just how many Samsung actually sold.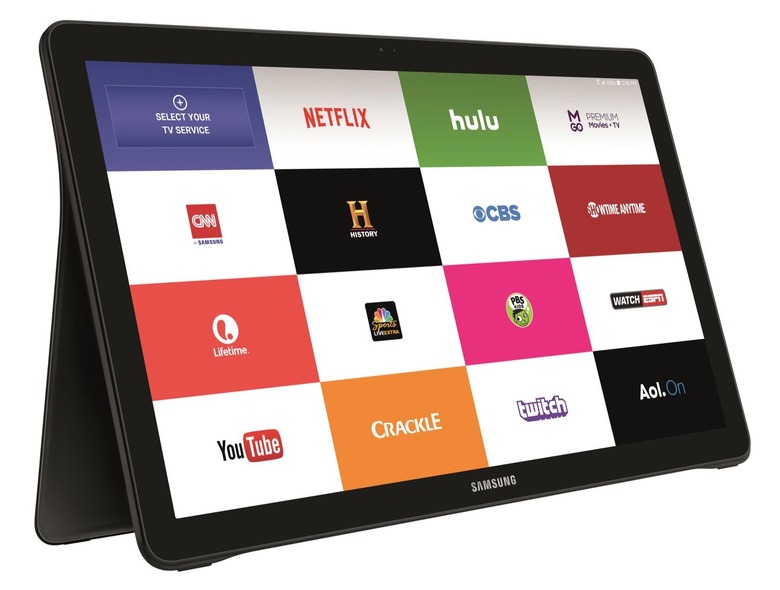 Enough, it seems, for it to be worth trying a second model. Samsung is readying the Galaxy View 2, Android Police reports, as a more refined – but still fairly odd – update of the original tablet. This time around it'll be ever so slightly smaller, with a roughly 17.5-inch touchscreen tipped.
That'll still run at 1080p Full HD resolution, though. There'll be an integrated stand, like before, which can hold the Galaxy View 2 up at either roughly 30-degrees for near-flat use, or more upright for watching video.
Some of the initial complaints about the original version will be addressed. There'll be a more compact, USB-C charger, it's said, rather than the laptop charger sized brick that came with the first-generation Galaxy View. It'll also be a little more streamlined around the hinge, without the oversized handle design you can see on the original model here.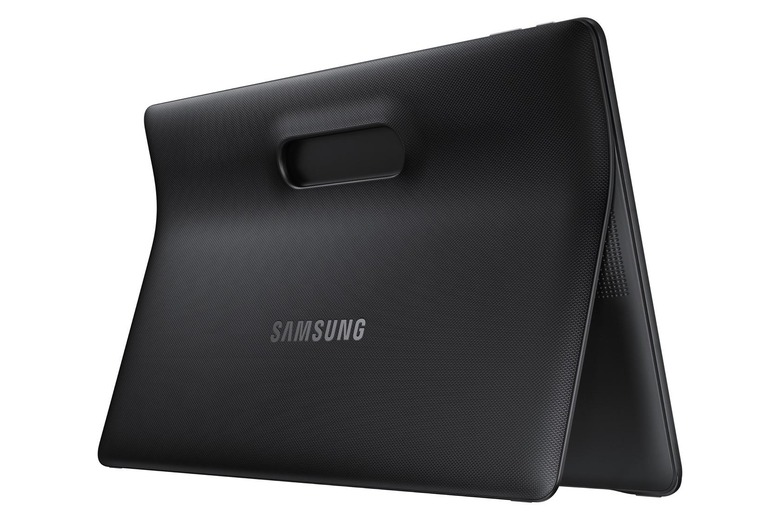 All the same, not everything has been fixed. For a start it won't be a powerhouse: figure on an Exynos processor from Samsung's own portfolio, with 3 GB of RAM. There's no stylus, despite Samsung pushing the new S Pen heavily with the Galaxy Note 9. It'll run Android Oreo, too, with a Samsung custom skin.
Most annoying is the absence of DeX functionality. Despite Samsung's gung-ho approach to DeX on the Note 9 – which now requires nothing but a small USB-C to HDMI adapter, rather than a full docking station – the Galaxy View 2 won't support the technology. Instead, there'll be what's described as "some novel multi-window functionality built into Samsung's Android skin" that's "substantially more limited" than DeX would be.
Pricing, battery life, and other features aren't known at this stage, though AT&T is said to be involved. That certainly positions the Galaxy View 2 as more of a portable TV and media streamer that just happens to run Android than anything more exciting.