Samsung Galaxy Tab Suffers Indignity Of Video Teardown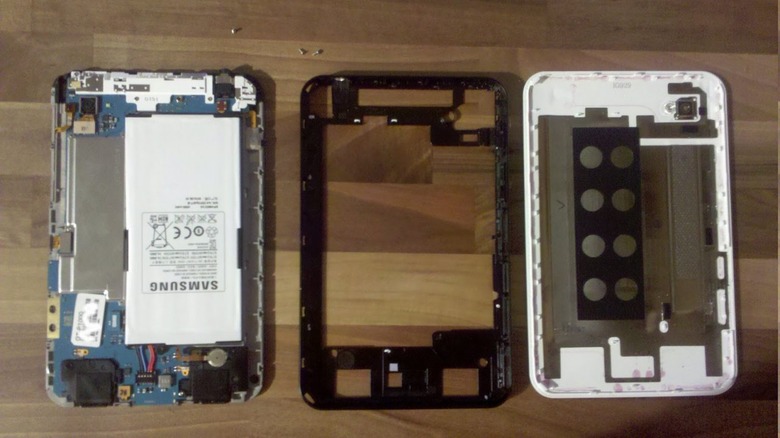 With the US-spec Galaxy Tab yet to launch, we haven't seen the customary iFixit teardown of the 7-inch slate.  Modder jkkmobile hasn't quite stripped his European-spec tab down to the bare circuit boards, but he has wasted no time in exposing its guts on video.
A large portion of the space inside is taken up by the battery, unsurprisingly, though we're pleased to see that Samsung hasn't soldered it into place.  iSuppli has estimated that the Galaxy Tab costs Samsung $205 to manufacture, versus the $264 of the 16GB iPad.
Unfortunately, since this is the Euro Tab, we still don't know what sort of 3G modem Samsung has fitted to the GSM or CDMA versions for the North American market.  That means we don't know if they have voice-capable hardware – hence that the block on voice calls is likely to be a software one, and something custom ROMs could address – or if they're data-only modems.
[via Android Community]