Samsung Galaxy Tab S2 NOOK revealed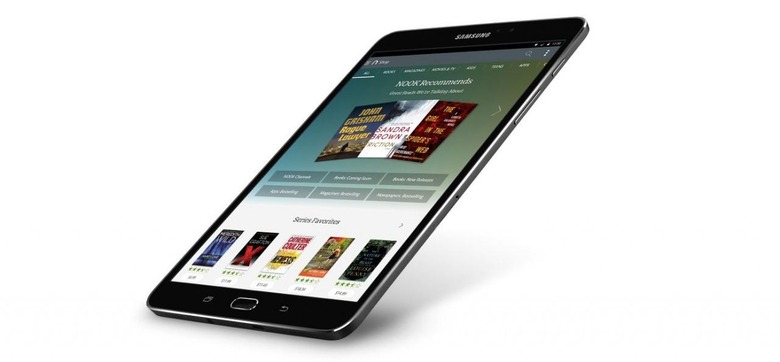 This week the folks at Barnes & Noble have revealed their own version of the Samsung Galaxy Tab S2. This version of the device works with NOOK inside. Barnes & Noble will be delivering the 8.0-inch version of the Samsung Galaxy S2 NOOK, rolling out with the same 8-inch display as the non-NOOK edition, this time coming to Barnes & Noble stores exclusively with NOOK software inside and NOOK branding on its outside casing.
The This version of the device will be very, very similar to the edition you'd be buying direct from Samsung or with a mobile carrier later this year. This time it's Barnes & Noble's deal. It's a NOOK because it has NOOK branding on it and NOOK software inside. Android is ever-so-slightly different here, NOOK-ified.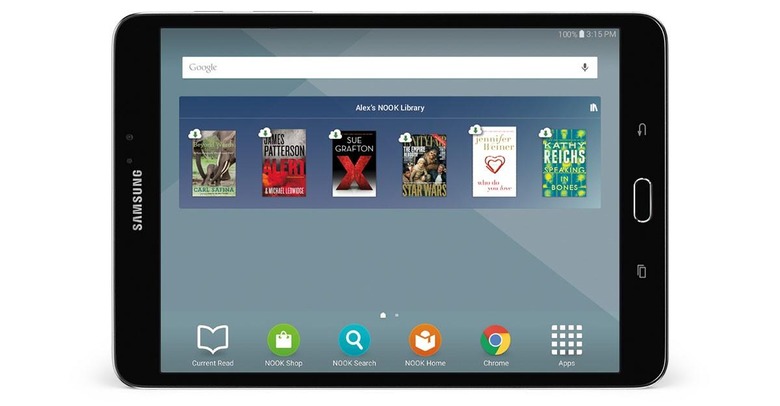 The device is 9.3-ounces light and works with a Super AMOLED display with a 4:3 aspect ratio for superior reading abilities. Inside you'll find 32GB of internal storage as well as a microSD card slot with the ability to carry 128GB more – microSD card sold separately.
This version of the Samsung Galaxy S2 will be coming (for a limited time) with three free NOOK magazines from a limited selection of titles. This limited release time will also include a $5 starter credit and "free lifetime in-store support." This version of the device will cost users $399.99 USD.