Samsung Galaxy Tab Pro 12.2 hits retail this week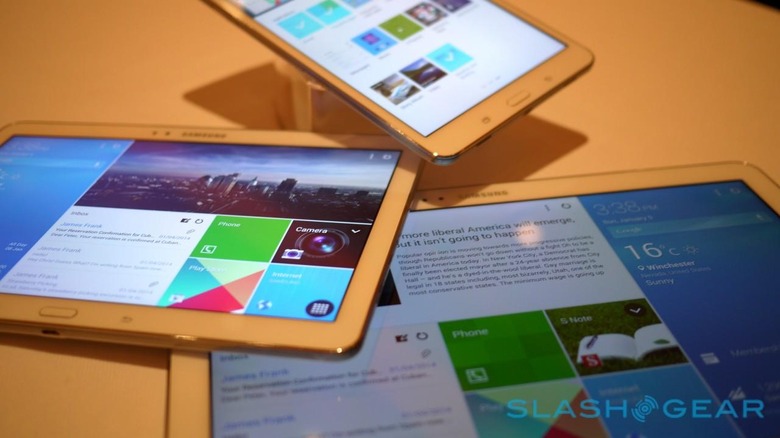 We may receive a commission on purchases made from links.
The massive tablet known as the Samsung Galaxy Tab Pro 12.2 is pumped up and ready to hit retail here in the United States this week. The team responsible for pushing the device to retail locations suggests that groups like Best Buy, Walmart, Amazon, and Newegg will be carrying the device for a cool $649.99 USD. This device will be stacked with software that Samsung suggests will be worth over $800 – in digital content, that is.
Samsung lets it be known that with 32GB of internal storage and a number of Galaxy Perks, we'll see this device rolling with "over $800 worth of bundled content." We'll be very interested to see what this could possibly mean – software we'd otherwise have to pay a bundle for, we must assume.
UPDATE: the full list of content can be found here. This is Samsung's Galaxy Perks page which shows what you'll be nabbing if you grab any of Samsung's most recent devices.
This connection includes three free months of Hulu, 3 months of SiriusXM, Audible, and 1 year of Gogo Inflight Wi-fi. With 50GB of Dropbox space, 2 years of RemotePC, and 1 year of BusinessWeek, and 1 year of a premium subscription to Evernote, you'll see where the cash goes quickly.
This device will be available on the 9th of March, 2014. We're expecting carrier versions to come soon, but until then, you'll be heading to retail locations like Tiger Direct, Fry's, and PC Richard and Sons to grab it.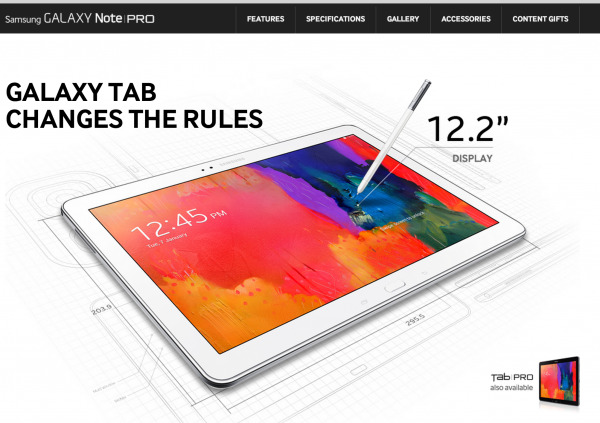 NOTE: Don't be confused by the sites that show the Galaxy Note Pro next to the Galaxy Tab Pro. Both device families are SIMILAR, but the difference remains: the Galaxy NOTE devices come with a built-in S Pen (stylus), while the TAB Pro family has no such device.