Samsung Galaxy Tab Priced; NYT, WSJ And USA Today Apps Incoming?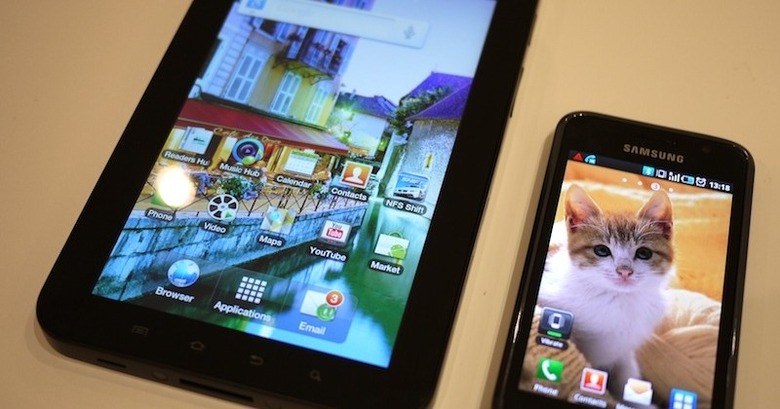 Samsung's Galaxy Tab may be an expensive little blighter, but the 7-inch Android slate is apparently getting attention from news agencies hoping to broaden their sales – and footprint – beyond Apple's iPad.  According to the WSJ's sources, their own publishers – together with the New York Times and USA Today – are all working on Galaxy Tab news apps.  Meanwhile, according to MobilityMinded, Dutch pricing for the 7-inch Samsung slate has been set.
[vms c728867a567e8c1bb4e5]
That pricing, they claim is a whopping €749 ($1,042) for the 16GB Galaxy Tab, and €849 ($1,181) for the 32GB version.  To put it into context, in Europe the 64GB iPad 3G is priced at €799, in-between those Samsung prices.
Update: The pricing has been confirmed by Dixons.nl – Thanks Peter!
As for the news content, the NYT app will apparently be preloaded on certain Galaxy Tab SKUs, and offer its multimedia free until January 2011 when a paywall will be established.  The WSJ app will be subscription based from the start.  The motivation is to break into the Android marketplace on the Galaxy Tab, and then extend to smaller Android smartphones; publishers are apparently unhappy with the relatively low priority Apple places on periodicals.