Samsung Galaxy Tab leaks again: Android 2.2 and 3.2MP camera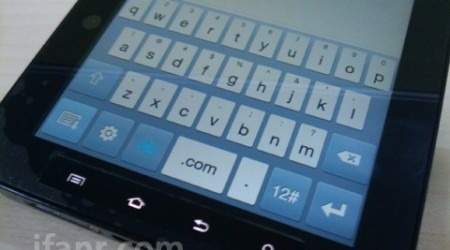 The Samsung Galaxy Tab has shown up in a new set of images, with Ifanr's tipster sharing not only photos of a prototype tablet but some first-impressions too.  Thanks to the vagaries of machine translation it's not 100-percent clear, but the report seems to suggest that the Galaxy Tab's 7-inch 1024 x 600 display is a good balance between the 5-inch Streak and the 9.7-inch iPad, being clear and color rich, while the chassis is on the plasticky side which translates to a lightweight tablet in the hands.
Also confirmed is a 3.2-megapixel camera and 3G – which fits in with reports of a potential launch on Verizon in the US and Vodafone in the UK later on in 2010 – together with an apparently preloaded ereader app.  Samsung have used a proprietary power/docking connector, it seems, rather than microUSB, which is a disappointment.
Meanwhile other specs are believed to include WiFi b/g/n, GPS and a low-resolution front facing webcam for video calls.  There's also talk of a PowerVR SGX540 graphics accelerator, and the leaked screenshots show Android 2.2 as the OS and Samsung GT-P1000 as the product code.  Considering the Galaxy Tab has been spotted apparently undergoing field testing, it seems likely that an official launch is near.
[via OLED-Display]