Samsung Galaxy Tab Gets Unboxed on Video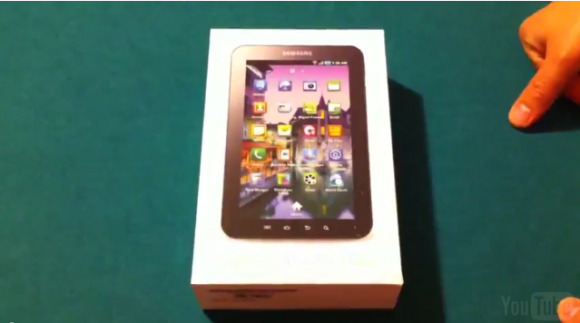 Word has it that the Galaxy Tab, the 7-inch tablet device from Samsung, will be making its presence known in the United Kingdom starting November 1st. Just to drive that point home, pre-registration is underway right now. However, we're still missing some information, like how much it will cost. If you've been waiting to see some unboxing videos of the tablet device, because we all know that they were inevitable (even before its official launch), then today's your lucky Friday. Because one lucky Italian managed to get his hands on one, and he was nice enough to record it for the rest of us.
The video is just over five minutes in length, and hopefully you speak Italian. If you don't, then it will probably be touch to understand what's happening. Then again, it is an unboxing, so showcasing the tablet device is really the main point, anyway. The Tab features that 7-inch display, a 1GHz Hummingbird processor under the hood, and it will be running Android 2.2 with Samsung's proprietary TouchWiz 3.0 User Interface. It's due here in the States under the flag of every major wireless carrier by the end of the year. Check out the video below, and let us know what you think in the comments.
[via LaptopMemo]