Samsung Galaxy Tab confirmed for U.S. Cellular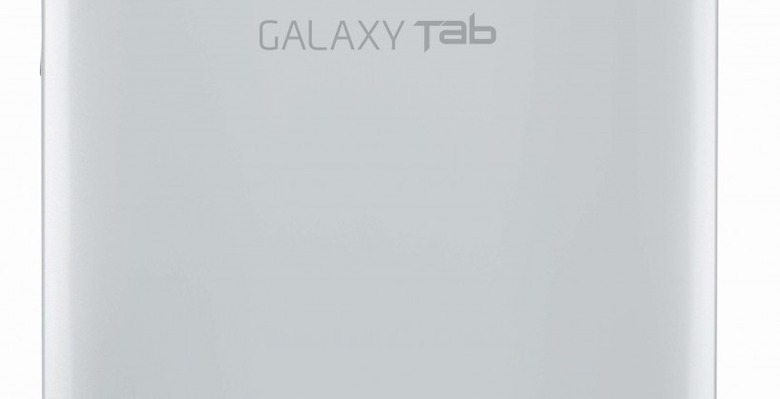 Another day, another carrier for the Samsung Galaxy Tab, and now U.S. Cellular has thrown in with Sprint, Verizon, T-Mobile and AT&T with the promise of launching the 7-inch Froyo slate in the US.  The carrier is playing coy with pricing and availability at present, though the unit they'll be offering is the same as we've already seen: 3G, WiFi b/g/n and a 3.2-megapixel camera on the back.
Our guess is that the carrier will launch the Galaxy Tab sometime in mid- to late-November, probably in the $400 to $600 price range, but we'll have to wait until official figures to know for sure.  U.S. Cellular could certainly jump its bigger rivals by offering a larger subsidy (in return for a two-year data plan agreement, naturally).
[via Android Community]
Press Release:
Samsung Mobile Announces Samsung Galaxy Tab™ with U.S. Cellular®

Mobile tablet will feature 7-inch touchscreen, Android 2.2™ platform, Adobe® Flash® Player 10.1 and front and rear-facing cameras for video chat support

DALLAS – October 28, 2010 – Samsung Telecommunications America (Samsung Mobile)1, the No.1 mobile phone provider in the U.S. today announced the Samsung Galaxy Tab™ with U.S. Cellular®. The Samsung Galaxy Tab is designed for people who want a premium mobile entertainment experience on the go, but don't want to be weighed down by a bulky device. Weighing only 13 ounces and 12 millimeters thin, the Galaxy Tab fits conveniently in a pocket or purse.

The Samsung Galaxy Tab features a brilliant 7-inch enhanced TFT display screen, 1GHz Hummingbird Application processor supporting 3D graphics and smooth Web browsing and 1.3 megapixel front and 3 megapixel rear-facing cameras and is powered by Android 2.2™, including full support for Adobe® Flash® Player 10.1.

Just like Samsung's Galaxy S™ smart phones, the Galaxy Tab includes Samsung's Social Hub application, which syncs a users Messaging and Contacts to initiate the sending and receiving of information, whether it is e-mail, instant messaging, social network updates or SMS messages. Additionally, calendar information from portal calendars, such as Google Calendar, and social networking services are displayed together in one calendar with two-way synchronization.

Services like Google Maps™ Navigation (Beta) and Google Goggles are available on Google's Android platform. With useful location-based services like Google Maps™, consumers can search in Standard English instead of entering an exact address. A search-by-voice function is just as intuitive, meaning searches can also be completed easily on the go.

Key features:

7-inch enhanced TFT display with WSVGA resolution – Offers brighter colors and clearer pictures and delivers 1024 x 600 resolution whether watching a movie or reading a book

Rear-facing, 3MP camera and camcorder – AutoFocus captures DVD quality video

Front-facing, 1.3-megapixel camera and camcorder – Enables video chat with other people who have video conferencing capabilities (applications available in Android Market™).

· Corporate Email – Supports Android 2.2 Exchange ActiveSync e-mail to synchronize corporate e-mail, contacts and calendars from office e-mail accounts

· Wi-Fi® connectivity (802.11 b/g/n) and Wireless Hotspot support

· Built-in 2 GB internal memory with 16 GB pre-installed microSD™ expandable to 32 GB

· 4,000 mAh Battery – Provides ample power to watch movies, share content and surf the Web

· Ultra thin at 12 millimeters and weighing 13 ounces – For users who don't want to be weighed down by adding a mobile tablet to their pocket or purse

Samsung Social Hub – Built around messaging, contacts and calendar sync, which allows users to send and receive daily activities, whether it is e-mail, social network updates or SMS messages

· Customizable touch screen menu with drag-and-drop widgets

For additional information about the Samsung Galaxy Tab, visit www.samsungmobileusa.com.