Samsung Galaxy Tab 7.0 Plus officially announced for US availability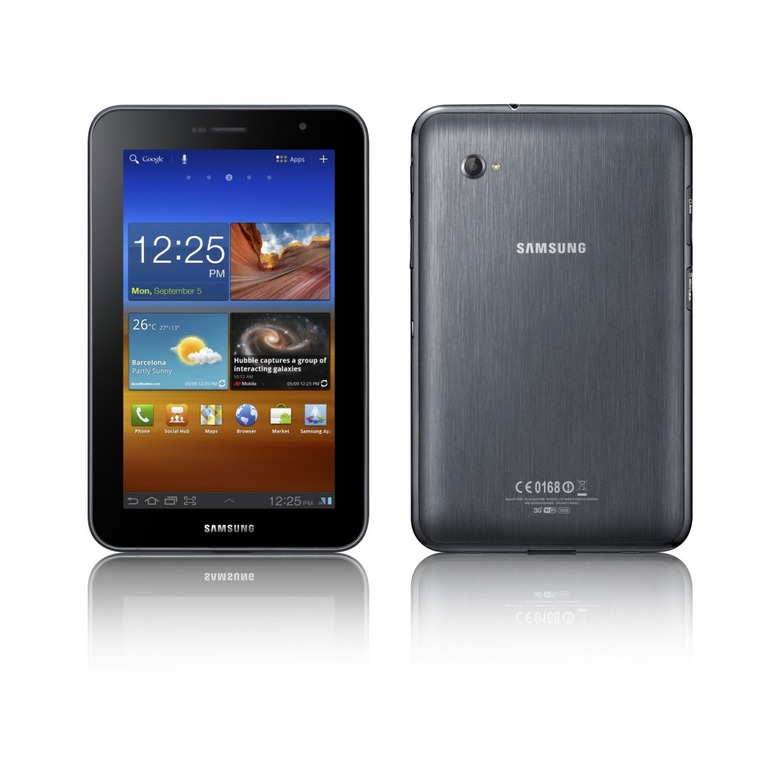 If you didn't believe it before, you sure will now, as Samsung has officially announced their intent to have the Galaxy Tab 7.0 Plus made available in the USA starting November 13th for $399.99 USD. This tablet is one of a rather large family of tablet-sized devices put out by Samsung in recent months, this one replacing the original Samsung Galaxy Tab as the company's 7-inch tablet hero. This device will be available through Best Buy, Amazon, Tiger Direct, Fry's, and other "fine retailers" come November and will feature an app by the name of "Peel" which works as a smart remote TV application for all your entertainment purposes – tap away!
This tablet, for those of you unfamiliar, is a 7-inch display having Android 3.2 Honeycomb-toting device that weighs in at 345g and is just 9.96mm thin. Inside you'll find a lovely 1.2GHz dual-core processor and to compliment the Peel application they're promoting the device with, this tablet has built-in infrared capabilities so that you'll instantly be able to control your home theater setup. Peel is not a brand-new application but the integration with this Galaxy Tab means a new wireless option also available in the normal download from the Android Market starting today.
Just two days ago we saw what must have been an early listing on the Galaxy Tab 7.0 Plus on Amazon without a shipment date. Now we're thinking that this is much more valid. Will you flip over to this new and improved design after having used the original Galaxy Tab since the beginning? It was way back in October of 2010 that the first version came out. Can you just NOT WAIT for a comparison?