Samsung Galaxy Tab 7.0 Plus official with HSPA+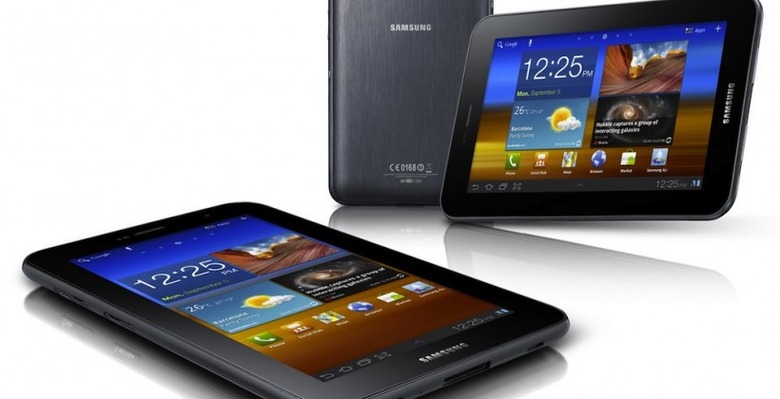 Samsung has officially announced the Galaxy Tab 7.0 Plus, a 7-inch dual-core Android 3.2 Honeycomb tablet set to go on sale by the end of October. Slightly smaller – though thicker – than the Galaxy Tab 7.7, the new Tab 7.0 Plus has an unspecified 1.2GHz dual-core processor, HSPA+ for up to 21Mbps downloads and 5.76Mbps uploads, and twin cameras: 3-megapixels with autofocus and an LED flash on the back, and 2-megapixels up front.
The 193.65 x 122.37 x 9.96 mm tablet tips the scales at 345g with its 4,000 mAh Li-Ion battery, and will be available with either 16GB or 32GB of internal storage; a microSD card slot will accept up to 32GB cards. In addition to triband (900/1900/2100) HSPA+ there's WiFi a/b/g/n with 2.4GHz and 5GHz support, Bluetooth 3.0, USB 2.0 (including Host support) and both WiFi Channel Bonding and WiFi Direct.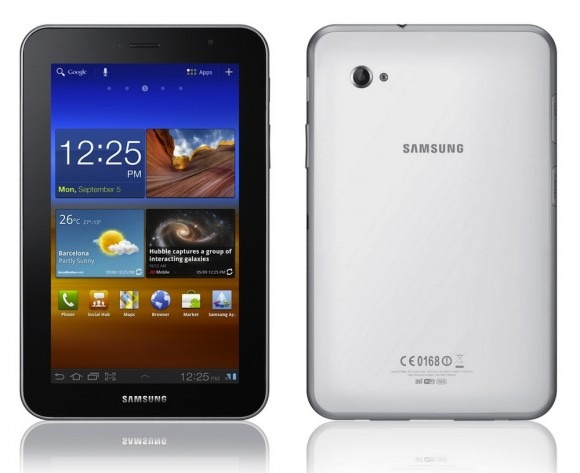 Samsung's usual TouchWiz interface – as seen on the Galaxy Tab 8.9 we unboxed earlier this week - makes an appearance, complete with the various hubs for ereading, social media and video/music downloads, and there's Android Market access too. No word on pricing at this stage, though we're assuming it'll be cheaper than the faster Tab 7.7 with its improved display.
Samsung says the Galaxy Tab 7.0 Plus will drop in Indonesia and Austria from the end of next month before a gradual global roll-out that will see it launch inSoutheast and Southwest Asia, US, Europe, CIS, Latin America, Middle East, Africa, Japan and China.