Samsung Tab 8.9 Unboxing and hands-on [WiFi edition]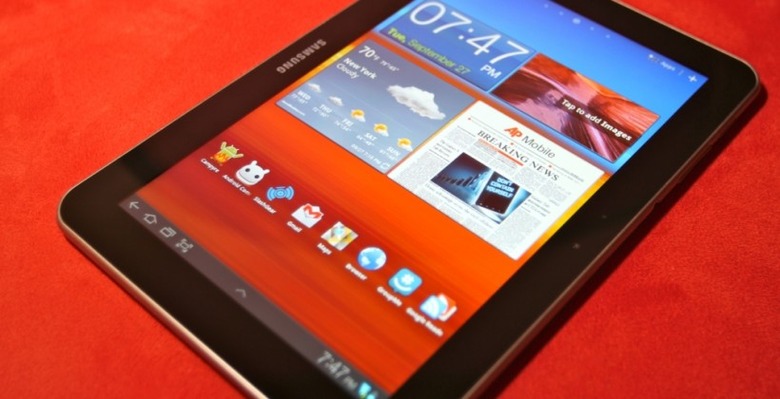 Samsung's Galaxy Tab 8.9 has landed, the company's second Android Honeycomb slate, delivering more of what we've seen before: easy internet, email and multimedia access in a slimline form-factor. The latest stage of Samsung's iPad assault, the Tab 8.9 has dropped onto the SlashGear test bench today. Question is, can Samsung make a convincing argument for what's only a slightly smaller screen?
It's been a while since we first played with the Galaxy Tab 8.9. Samsung announced it alongside the Tab 10.1 back at CTIA 2011 in March, and since then it's been the subject of some legal wrangling in Europe with Apple taking issue over the design. Perhaps more pressingly, Samsung's own tablet range has continued to expand, with the Galaxy Tab 7.7 getting the official nod at IFA 2011 earlier in the month. With just a little more than an inch between the two screens, Samsung is going to have to work hard to figure out positioning for this 8.9-inch model if it doesn't want it to get lost in-between.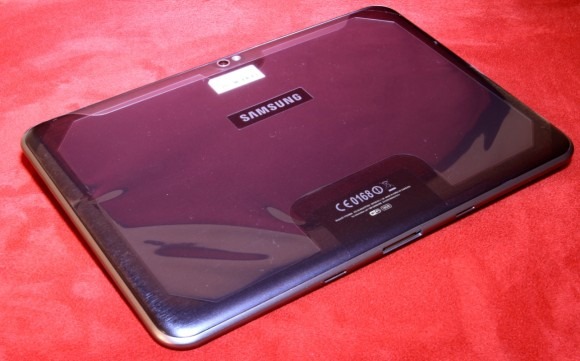 That would be a shame, as the 8.9-inch form-factor has plenty going for it, especially if – as Samsung has – you've made it impressively slim too. The smaller casing means it's easier to hold in one hand than the Tab 10.1, but there's no loss in screen resolution. Samsung's TouchWiz panel UI looks better slightly shrunken, in our opinion, and it's less unwieldily reading ebooks in portrait orientation.
[vms 6626e957d15b08ae128a]
Performance from the 1GHz dual-core Tegra 2 processor isn't anything we haven't seen before, but Android 3.1 runs along at a brisk pace just as you'd hope. We'll be benchmarking and doing battery testing in time for the full SlashGear review. Samsung has been going for "bigger is better" in its smartphones, screen sizes gradually increasing with each generation; could the reverse be true for its tablet line-up?