Samsung Galaxy Tab 2 launch re-set for end of April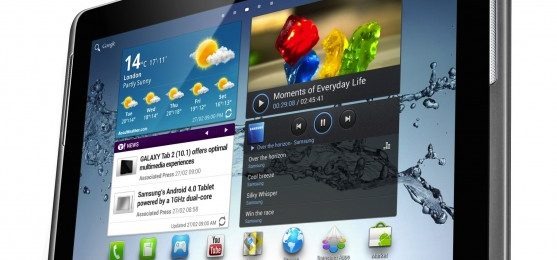 The release of two of Samsung's newest efforts in the tablet business, both of them Galaxy Tab 2s, have been set for the end of April. The release of both of these Android 3.0 Honeycomb tablets (ICS in the end) was supposed to be set for March, and now that the entire month of March has passed, Samsung has re-announced the release of both for the end of April instead. Here we're seeing what very well could be the amount of time Samsung needs to upgrade both tablets to Android 4.0 Ice Cream Sandwich before their official drop.
These models take on what Samsung has released already with the Galaxy Tabs of many different sizes and builds, this newest release being what Samsung has noted will be a low-cost set of alternatives to the already ultra-powerful models they've released without the "2" in the name. Users of the original Galaxy Tab will have quite a jump ahead of them, while Galaxy Tab 2011 users will likely be avoiding this release.
These tablets will come in 3G and Wi-fi configurations, and will have either a 7-inch with 1024 by 600 pixel resolution display, or a 10.1-inch display with 1280 by 800 pixel display. Both models will have dual-core 1GHz processors inside, cameras on both sides, and 32GB of storage inside. Both models will also have a microSD card slot for memory expansion. At the moment, this release is set for the UK only.