Samsung Galaxy Tab 10.1 Displays Breaking [Google I/O Limited Edition]

At this year's Google I/O developer conference, the 5000 attendees each got to walk away with a limited edition Samsung Galaxy Tab 10.1. The limited edition tablet had an army of Androids etched on the back, was sleek and generally fabulous. You can check out our unboxing and review of the tablet. However, the buzz and delight of having ownership of such a tablet didn't last long. There are several folks now that have reported a physical defect with the tablet, having to do with the display.
Our guys over at Android Community got a personal account from a Justin G., who's limited edition tablet began coming apart. Apparently, the glass display wasn't glued properly and started lifting off from one corner. You can see for yourself in the image below that the display is coming loose. The image right below that is how the corner should look like.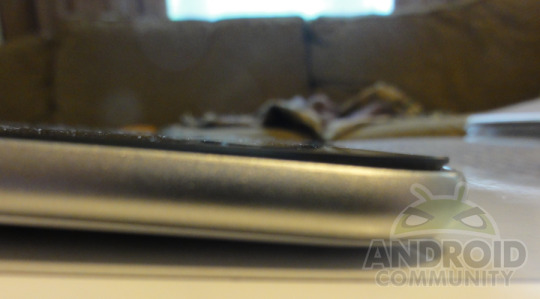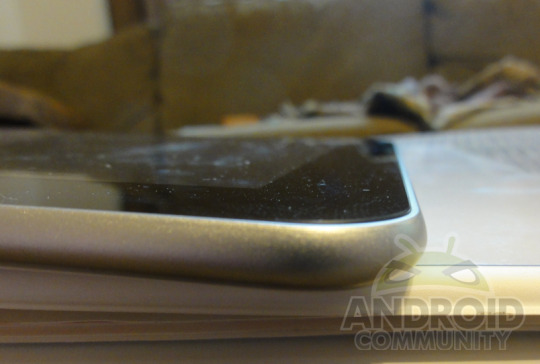 Justin contacted Samsung support regarding the problem and below is what he got in response:
——-BEGIN EMAIL——–

Dear Justin,

Thank you for your inquiry. You have reached Samsung Telecommunications America. This inquiry concerns a model that is not manufactured for use here in the United States.

Unfortunately, Samsung Telecommunications America is unable to provide information, technical support, or repair services for Galaxy tablet 10.1 since this device is not yet available in United States. We do not have the knowledge base or components to provide this service.

Because this inquiry is in relation to a model manufactured for use in another country, please click here and select the appropriate country of support. This will direct you to the main website for that country's support and provide you with a Contact Us link, located at the bottom of the page. Questions will then be directed to the proper support center for your model phone.

We do apologize for any inconvenience this may cause.

Thank you for your continued interest in Samsung.

Sincerely, Technical Support John

———-END EMAIL———-
Albeit the Google I/O limited edition Samsung Galaxy Tab 10.1 was free, but certainly an incident like this gets us worried about the actual production units that are upcoming. And judging from the comments section over at Android Community, Justin's not alone in his predicament. If you are experiencing the same problems with your limited edition tablet, do head over to the Android Community post and leave a comment to let us know.