Samsung Galaxy smartphones banned in Europe by Apple patent complaint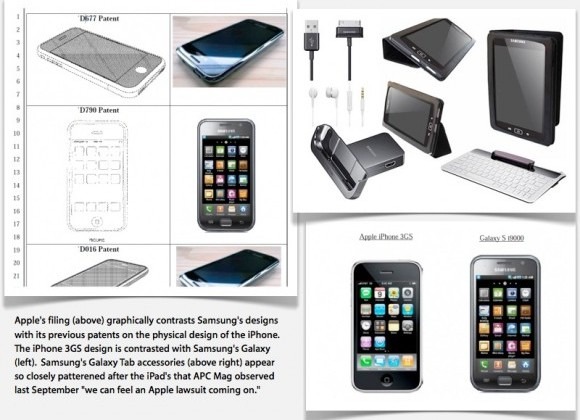 Apple has won another victory against Samsung in their ongoing legal battle. The Dutch courts in The Hague have today issued a preliminary injunction against Samsung's Galaxy S, Galaxy S II, and Ace smartphones that would ban the sale of the devices across almost all of Europe. The ruling, however, does not include Samsung's Galaxy tablets.
According to FOSS Patents, the preliminary injunction only applies in member countries of the European Patent Organization where a specific Apple software patent is valid. There are several countries in which the patent was not made valid because Apple did not complete the filing and pay the costs. Those countries include Austria, Belgium, Czech Republic, Estonia, Greece, Iceland, Italy, Latvia, Lithuania, Portugal, Romania, Slovenia, Slovakia, and Spain.
Also, Samsung's Korean parent company is not bound by the ruling, but the company's primary European distribution hub is believed to be in the Netherlands. Samsung will have to reorganize its logistics chain in Europe before the ruling takes effect in about 7 weeks. The deadline for the decision was originally set for September 15 with any injunctions to take effect after October 13, but the Dutch courts delivered their decision early, which will also give Samsung more time to regroup.
This more extensive filing against Samsung in the Netherlands comes after Apple's filing in Germany, which initially issued an Europe-wide preliminary injunction on the Samsung Galaxy Tab 10.1, but was later reversed to be effective in Germany only. Apple had also successfully hindered Samsung's Galaxy Tab 10.1 sales in Australia.
[via FOSS Patents]